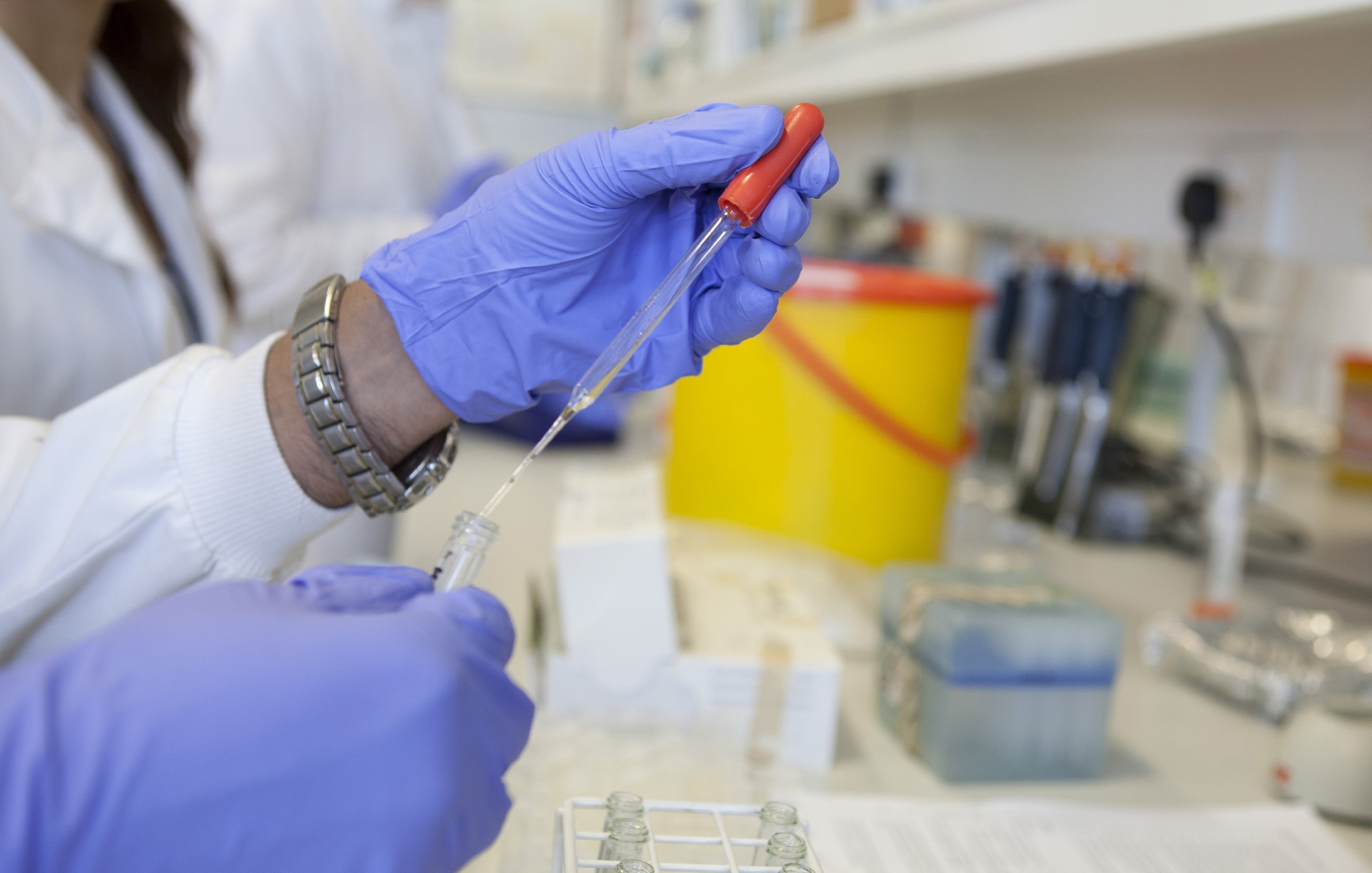 A clinical trial from the University of Birmingham has found that a new group of patients with lung cancer could benefit from immunotherapy treatment.
Treating patients with pembrolizumab, an important immunotherapy drug, is standard of care for a group who have non-small-cell lung cancer (NSCLC) with a performance status of 0 or 1.
Performance status (PS) is a variable that reflects cancer patients' general well-being and ability to participate in that activities of daily life and has a scale of between 0 and 4. Patients with a score of 0 are fully active with no symptoms whilst those with a score of 4 are unfortunately bedbound by their disease.
Typically landmark phase III clinical trials of new drugs are conducted only in the patients with the best performance statuses, PS 0 and 1 which influences licencing. Therefore pembrolizumab was licenced only in these PS0 and 1 patients.
However, patients of PS2 who are up and active 50% or more of the time, are able to care for themselves but cannot work there is little data to show whether pembrolizumab monotherapy is either safe or active.
Researchers from the Institute of Immunology and Immunotherapy at the University of Birmingham and the Cancer Research UK Clinical Trials Unit designed PePS2, a clinical trial of pembrolizumab in non-small-cell lung cancer patients with a performance status of 2.
Pembrolizumab was administered on the trial as a 30-mintute intravenous infusion every three weeks defining a cycle of treatment, for up to two years or until disease progression.
Results published in Lancet Respiratory Medicine showed the efficacy outcomes in performance status 2 patients were similar to those of the superior performance status patients in previous trials for patients with PS 0 or 1 and the treatment was generally well tolerated.
Lead author, Professor Gary Middleton, from the Institute of Immunology and Immunotherapy, said: "We found that pembrolizumab can be safely administered to non-small cell lung cancer patients who are PS2, with no obvious increase in the risk of immune related or other toxicities, or for the disease to rapidly progression."
Dr Kristian Brock, Principal Biostatistician, said: "These results are tremendously valuable because these patients are a group of significant unmet therapeutic need. Alternative treatments are severely limited.
"We hope that our data provide clinicians with the confidence to include pembrolizumab as a treatment option in these patients."