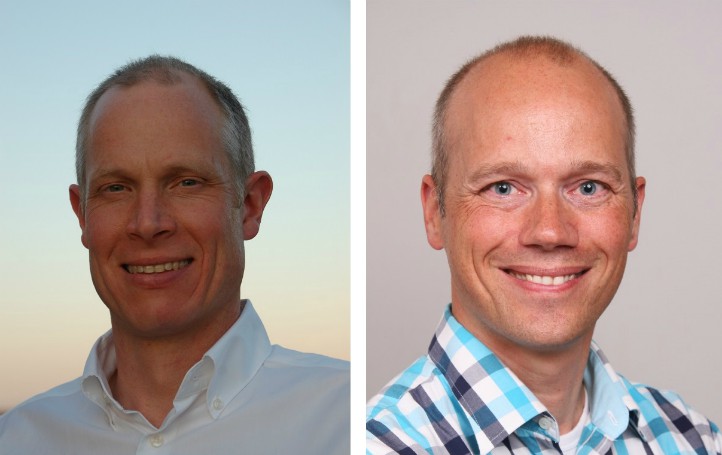 University of Birmingham microbiology expert Professor Robin May has been appointed Chief Scientific Adviser to the Food Standards Agency.
His current role as Director of the Institute for Microbiology and Infection will be filled by Professor Willem van Schaik, who is Professor of Microbiology and Infection in the College of Medical and Dental Sciences.
Professor May, a Wolfson Royal Society Research Merit Fellow in the College of Life and Environmental Sciences and Fellow of the American Academy of Microbiology, will take up the new post in July.
Commenting on his appointment, Professor May says: "I am deeply honoured to have been selected as the next Chief Scientific Adviser at the Food Standards Agency. Safe, trustworthy food is central to our lives, and I strongly believe that decisions around food policy need to be informed by the best and most robust scientific data available. I am very much looking forward to working closely with colleagues both within FSA and across government, the research community and the food industry, to play my part in providing transparent, reliable scientific advice to help ensure the safety and integrity of food for all of us."
The IMI draws together extensive expertise in fundamental microbiology to tackle threats from established diseases such as tuberculosis as well as newly emerging pathogens, including Covid-19.
Professor van Schaik , who is also a Royal Society Wolfson Research Merit Fellow, has extensive expertise in molecular microbiology, the human microbiome and antibiotic resistance and will be ideally placed to take on the role of Institute Director.
Professor van Schaik says: "Over the last years, the IMI has become a global leader in the field of microbiology and infectious diseases. As illustrated by the ongoing Covid-19 pandemic and the increasing problems posed by drug-resistant pathogens, these disciplines are now more important than ever. Under Prof Robin May's directorship the IMI has grown to become a true community that is innovative and ambitious in both research and teaching. I am honoured to be taking over from Robin and am looking forward to lead an institute that will continue to work on some of the most pressing issues of our time."