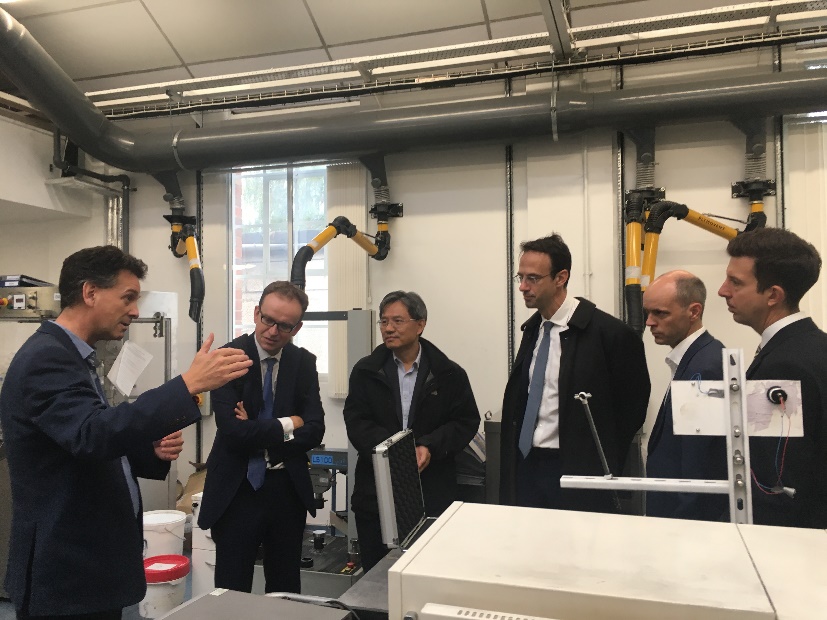 The Birmingham Energy Institute was honoured to welcome Executive members of the Department for Business, Energy and Industrial Strategy (BEIS) to tour the Cryogenic Energy Storage (CES) facilities and find out more about the Institute's latest research.
This marked the second visit of the BEIS executive team to the Birmingham Energy Institute, with this visit forming part of their staff away day. Following a presentation about the latest investments and developments in research from Institute Director Martin Freer, the group began their tour.
The Centre for Cryogenic Energy Storage's CES plant is the first research facility of its kind in the UK. Professor Yulong Ding, Director of the Birmingham Centre for Energy Storage, led this tour, explaining how CES technology uses off peak technology to liquefy a gas such as air or carbon dioxide and stores this within a storage tank. At peak times, the liquefied gas is pumped and heated by the ambient heat to generate electricity, which helps address the "wrong time, wrong place" energy generation and supply problem.