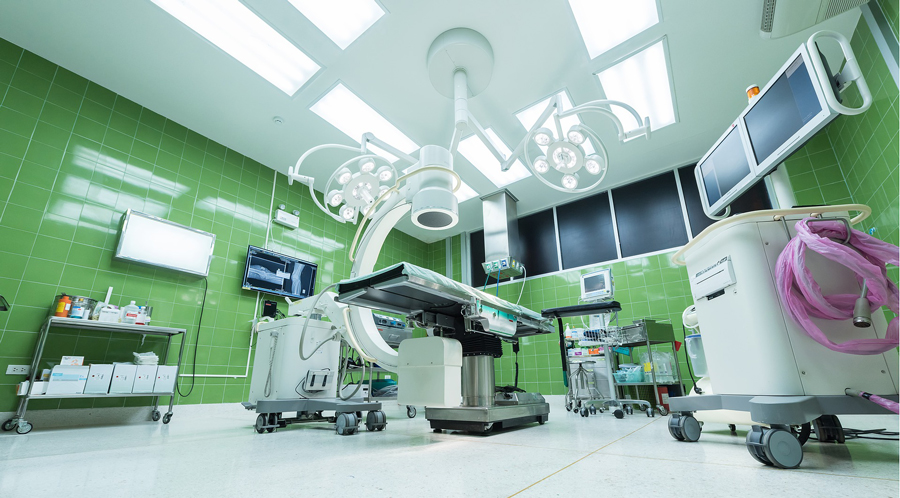 The National Institute for Health Research (NIHR) has awarded £7 million to the Universities of Birmingham, Edinburgh and Warwick to establish a joint research unit focused on developing global surgical research.
The newly-established NIHR Global Health Research Unit on Global Surgery will be based at the University of Birmingham. It will be co-directed by Professor Dion Morton, a leading colorectal surgeon from the University of Birmingham's Institute of Cancer and Genomic Sciences, and Professor Peter Brocklehurst, Director of the Birmingham Clinical Trials Unit.
Over a period of four years, until March 2021, the NIHR Global Health Research Unit will establish sustainable international research hubs across a range of low and middle income countries (LMICs). Initially, up to five international hubs will be set up across southern, central and western Africa, central and south America, and south Asia.
Professor Dion Morton said: "Surgical care is one of the major unmet needs in global health care today.
"The University of Birmingham has internationally-leading surgical research expertise that, through this NIHR Global Health Research Unit, can now be shared across continents.
"The impact of the NIHR Global Health Research Unit will be greatly enhanced through collaboration with the Universities of Warwick and Edinburgh, who will provide expertise in research training and in improving surgical service delivery to train the future research leaders in our partner LMIC centres, and look at how we can better provide access to an organisation of the surgical services."
Working in partnership with the Royal College of Surgeons, relationships are being developed with local hospital networks, governmental ministries of health, industry and non-governmental organisations in order to set up pathways to rapidly translate research findings in to evidence-based patient care.
The hub leads will be LMIC surgeons, with each hub supported by UK researchers. These researchers will develop and train regional surgical networks that are able to deliver clinical research relevant to their local populations.
The first clinical trial to be run by the NIHR Global Health Research Unit, though the Birmingham Clinical Trials Unit, will test interventions that aim to reduce wound infections following abdominal surgery. This is expected to begin in October 2017 and will take place across multiple international locations.
Professor Peter Brocklehurst said: "We are delighted that the NIHR have awarded us this Global Health Research Unit. This award will allow us to work with colleagues from a number of LMICs to establish a large network of hospitals all focused on answering important questions about surgical care, to improve the health of people around the world.
"Our first actions include initiating our first clinical trial, which will focus on preventing wound infections following abdominal surgery."
It is one of 33 new research units or groups announced today by The Department of Health. They have been funded by £120 million from NIHR's Global Health Research initiative which has given UK-based universities and research institutes the opportunity to develop and expand their existing global health work.
Health Minister Lord O'Shaughnessy said: "This funding allows our universities to strengthen their research and expertise as a leader in Global Health Research.
"The UK will continue to be at the forefront of health knowledge, and it is only right that we support developing nations as they improve care for patients and public."
For further information contact:
Emma McKinney, Communications Manager (Health Sciences), University of Birmingham, tel: +44 (0) 121 414 6681. For out of hours enquiries email Press Office or please call +44 (0) 7789 921 165.
The NIHR news team or call +44 (0)20 3328 6730.
The University of Birmingham is ranked amongst the world's top 100 institutions. Its work brings people from across the world to Birmingham, including researchers, teachers and more than 5,000 international students from over 150 countries.
The National Institute for Health Research (NIHR): improving the health and wealth of the nation through research. Established by the Department of Health, the NIHR funds high quality research to improve health, trains and supports health researchers, provides world-class research facilities, works with the life sciences industry and charities to benefit all and involves patients and the public at every step.