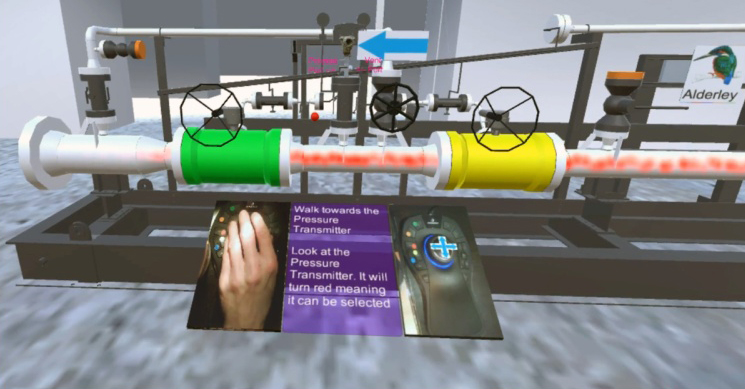 In December 2017, Matthew Cottrell, a Birmingham MEng graduate in Electrical and Electronic Engineering, applied the knowledge and experience he gained in Virtual Reality (VR) technology to deliver an innovative VR-based training for the Shell Prelude floating liquefied natural gas (FLNG) platform in Western Australia.
Matthew, who now works for Alderley, an international supplier of modular systems for oil, gas and petrochemical industries, hypothesised that that VR training would provide a more consistent and cost-effective means of delivering training and would reduce human performance problems witnessed during calibration check testing caused by inconsistent verbal training methods. Instead of having to transport engineers and trainees to and from the natural gas platform, participants were able to be trained on the mainland.
Participant feedback has been positive, with one of the participants describing the VR as a "life-like experience" and the other engineers concluding that it "exceeded expectations". Matthew found that VR training achieved similar performance results to legacy training, but could be delivered in a fraction of the time. Matthew also found that performance could be improved by paying more attention to the design of users' interfaces.
Whilst at Birmingham, Matthew studied with the University's Human Interface Technologies (HIT) Team. Founded by Professor Bob Stone, the team has pioneering the development, evaluation and uptake of Virtual Reality and telepresence/ telerobotic technologies in a diverse range of fields, from defence and civilian training applications through to virtual heritage installations.
Reflecting on Matthew's achievement, Professor Bob Stone said: "It's rewarding to see how Matthew has taken onboard all of the Human Factors and VR training we deliver and apply this in his career."