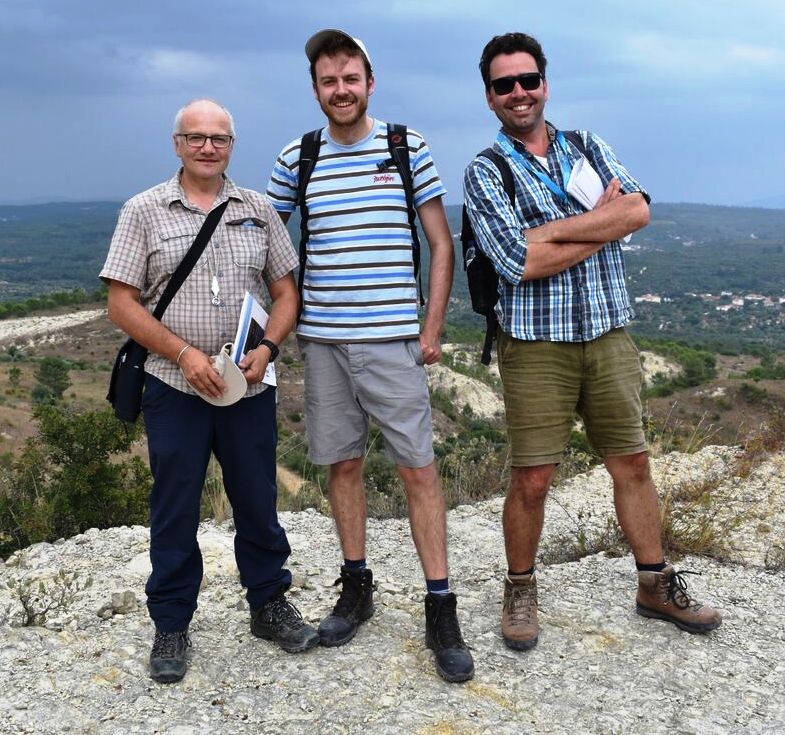 In September 2018, Dr Ian Boomer attended a UNESCO-sponsored workshop on the Early Jurassic Toarcian Oceanic Anoxic Event (T-OAE, recently designated the "Jenkyns Event"). Under the aegis of the International Geological Correlation Program, IGCP Project 655 aims to better understand the dramatic global changes in the carbon cycle and climate during this hyperthermal event approximately 180 million years ago and how it affected the world's biota. During this relatively short event (probably half a million years), which was probably largely influenced by volcanism, there were a number of extinctions in important groups of organisms as many parts of the world's ocean basins became anoxic. The best known expression of this event in the UK is the Jet Rock at Whitby, Yorkshire.
During the meeting, based in the picturesque Portuguese medieval city of Coimbra, Ian presented data from a new and rather unique site in the UK, a locality in Somerset where conditions during the event remained oxygenated throughout allowing a better indication of ecosystem response during this time. The project has been the focus of a number of MSci and MSc projects at the University of Birmingham in recent years and is almost ready for publication with additional contributions from co-authors in the hydrocarbon industry.
Also attending the meeting was GEES graduate Sam Slater who currently holds a post-doctoral position at the Swedish Museum of Natural History, Stockholm investigating Early Jurassic spore and pollen records across the same interval. The photo below shows Ian (left), Sam (center) and Micha Ruhl (right, Trinity College Dublin), on the field excursion to the classic site of Zambujal which Ian visited during his first ever overseas conference as a PhD student (1987) and later published a paper on the ostracods of this section. Micha is also working with Ian and Dr Sarah Greene (Earth Sciences) on a similar, but slightly older, event across the Triassic-Jurassic boundary.