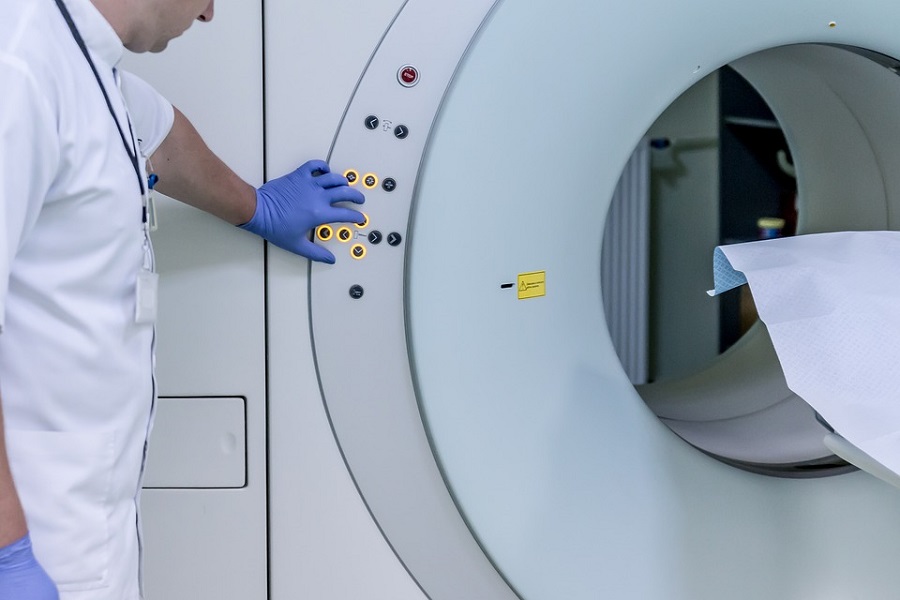 A large international study conducted in collaboration with the University of Birmingham has found that an MRI scan and targeted prostate biopsies are significantly better at making a positive prostate cancer diagnosis than standard biopsies.
The PRECISION trial, funded by the National Institute for Health Research (NIHR) and the European Association of Urology (EAU) Research Foundation, randomly allocated 500 men with suspected prostate cancer from 35 international centres. The trial found that using MRI to perform prostate biopsies led to more of the harmful prostate cancers and fewer harmless cancers being diagnosed than the standard way of performing biopsies.
Researchers, led by University College London (UCL), found the MRI approach can also reduce the number of men undergoing biopsy by 28%, as men who do not present with abnormal areas in the prostate may be able to avoid biopsy altogether. This is particularly important as over 1 million men in Europe undergo biopsy every year and biopsies can be uncomfortable, costly and carry a risk of infection.

Currently men who have suspected prostate cancer typically undergo a standard biopsy test called a TRUS (TRansrectal UltraSound guided prostate biopsy). However, TRUS biopsy has been known to have limitations and can both miss harmful cancers, and also diagnose harmless cancers that don't need to be identified.
PRECISION is the first international multi-centre randomised trial to show the benefits of using MRI at the start of the prostate cancer diagnosis process. The University of Birmingham's Test Evaluation Research Group assisted in the design of the PRECISION trial and completed the analysis of the results.
Professor Jon Deeks, Head of the Test Evaluation Research Group and Deputy Director of the Institute of Applied Health Research at the University of Birmingham, said: "Assessing which of two different medical tests is best for patients is challenging. Good medical tests must not miss patients who have disease, and should identify patients early in their disease.
"This is so patients can be given the treatment they need, and get treated before disease becomes more serious. But the same tests may also wrongly suggest other patients need treatment or refer them for unnecessary further investigations that are uncomfortable, expensive and inevitably create anxiety.
"Medical tests can harm as well as help, and it is essential to properly evaluate the good and bad ways that they impact on patients when deciding which tests should be used."
Dr Veeru Kasivisvanathan, PRECISION's chief investigator from UCL's Division of Surgery & Interventional Science, funded by a National Institute for Health Research (NIHR) Doctoral Fellowship, presented the results of the trial at the 33rd European Association of Urology Congress, Copenhagen, with simultaneous publication in the New England Journal of Medicine.

Dr Kasivisvanathan said: "In men who need to have investigation for prostate cancer for the first time, PRECISION shows that using an MRI to identify suspected cancer in the prostate and performing a prostate biopsy targeted to the MRI information leads to more cancers being diagnosed than the standard way that we have been performing prostate biopsy for the last 25 years."

Dr Caroline Moore, Reader in Urology at UCL and senior author of the study, commented: "We compared standard prostate biopsy to the use of MRI, offering targeted biopsies to only those men who had a suspicious MRI. The MRI pathway detected more harmful cancers that needed treatment, and it reduced overdiagnosis of harmless cancers, even though fewer men had a biopsy in the MRI arm."
Professor Mark Emberton, Dean of UCL Faculty of Medical Sciences, commented: "This study was the first to allow men to avoid a biopsy. If high quality MRI can be achieved across Europe then over a quarter of the one million men who currently undergo a biopsy could safely avoid it."