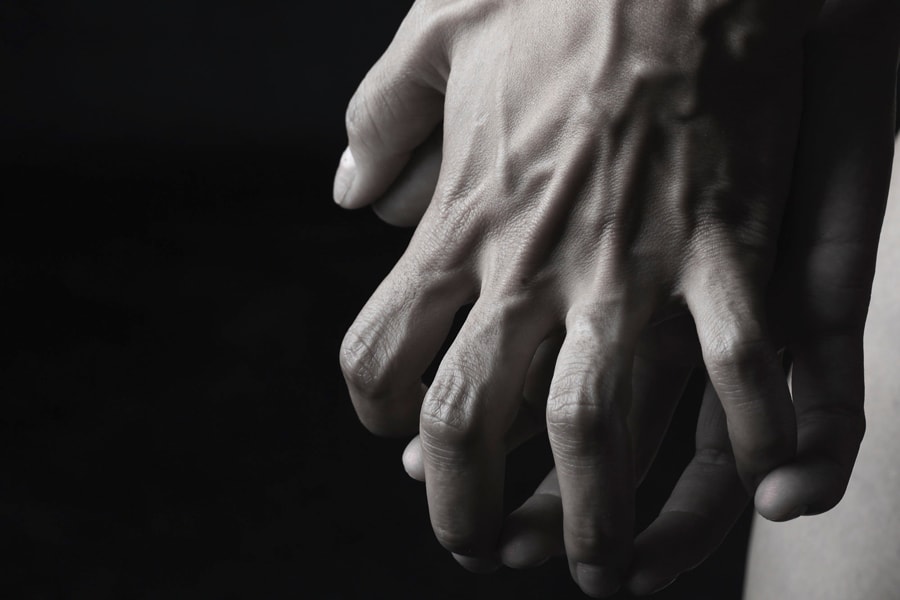 University of Birmingham Enterprise announces the formation of a new spinout company, Viatem Ltd, to develop and exploit the therapeutic potential of PEPITEM (Peptide Inhibitor of Trans-Endothelial Migration).
The announcement coincides with the presentation of new research showing that synthetic PEPITEM can prevent or delay the onset of rheumatoid arthritis (RA) in animal models of disease, and restore regulation of white blood cell migration in human tissues.
RA is an autoimmune disease that affects over 20 million people worldwide. It results in extensive damage to joints and causes significant disability. Currently there is no curative treatment.
PEPITEM is a 14 amino acid peptide, and a naturally occurring mediator in the adiponectin pathway which controls the recruitment of immune cells into inflamed tissues. The pathway was discovered by researchers at the Institute of Cardiovascular Sciences at the University of Birmingham, and described in their seminal paper in Nature Medicine in 2015.
The adiponectin pathway is believed to be pivotal in protecting inflamed tissues from excessive damage, and is disordered in conditions such as rheumatoid arthritis, inflammatory bowel disease and type 1 diabetes, all of which are characterised by chronic inflammation that destroys the patient's own tissues.
According to Dr Jonathan Watkins, Head of IP at University of Birmingham Enterprise, it was the foundational nature of the science that first attracted the attention of the University's technology transfer and commercialisation teams. He commented: "It is extremely rare that a completely new regulatory pathway is discovered, and that it is possible to modulate it through an identified target."
Dr James Wilkie, CEO of University of Birmingham Enterprise, commented: "Despite substantial innovation over the last few decades, there are still significant unmet needs in rheumatoid arthritis treatment. We are delighted to be commercialising this novel therapeutic target which is supported by a robust and increasing body of evidence."
The new research, presented today at the Latin-American Association of Immunology in Cancun, Mexico showed the administration of synthetic PEPITEM:
When administered prophylactically: inhibition of the onset of collagen induced arthritis (CIA) in mouse models (measured by clinical score, autoantibody, bone erosion and incidence) compared to controls
When administered therapeutically: reduction in disease severity in CIA mouse models (measured by clinical score, ankle and footpad thickness, leukocyte infiltration, bone erosion, and autoantibody) compared to controls
Improved regulation of T-cell recruitment in ex vivo human peripheral lymphocytes taken from newly presenting RA patients (measured by T-cell migration and response to adiponectin).
The University has licensed the technology to the newly formed spinout company Viatem Ltd. The University is a shareholder in the company, which has received funding from Innovate UK, the West Midlands Academic Health Science Network and the University of Birmingham's Enterprising Birmingham Fund.
Viatem is located in the BioHub Birmingham®, the University's bioincubator, which is based at the Birmingham Research Park.
The researchers will be presenting further data at EULAR 2018.
For further media information please contact Ruth Ashton, Reputation & Communications Development Manager, + 44 (0) 121 414 9090.
For further investment information please contact Nick Gostick, Spinout Development Manager, + 44 (0) 121 414 8619
About PEPITEM and the adiponectin pathway.
The adiponectin pathway was discovered by a research group led by Professor Ed Rainger of the Institute of Cardiovascular Sciences at the University of Birmingham, UK. The pathway modulates the migration of T-cells (white blood cells) from the blood stream into body tissues, and PEPITEM is its key regulator.
PEPITEM is a potential novel therapeutic for T-cell mediated inflammatory diseases:
In response to adiponectin, B-cells release PEPITEM
PEPITEM binds to cadherin 15 on EC
Triggering formation and secretion of S1P via SPSN2
S1P binds S1PR1 on T-cells inhibiting their migration