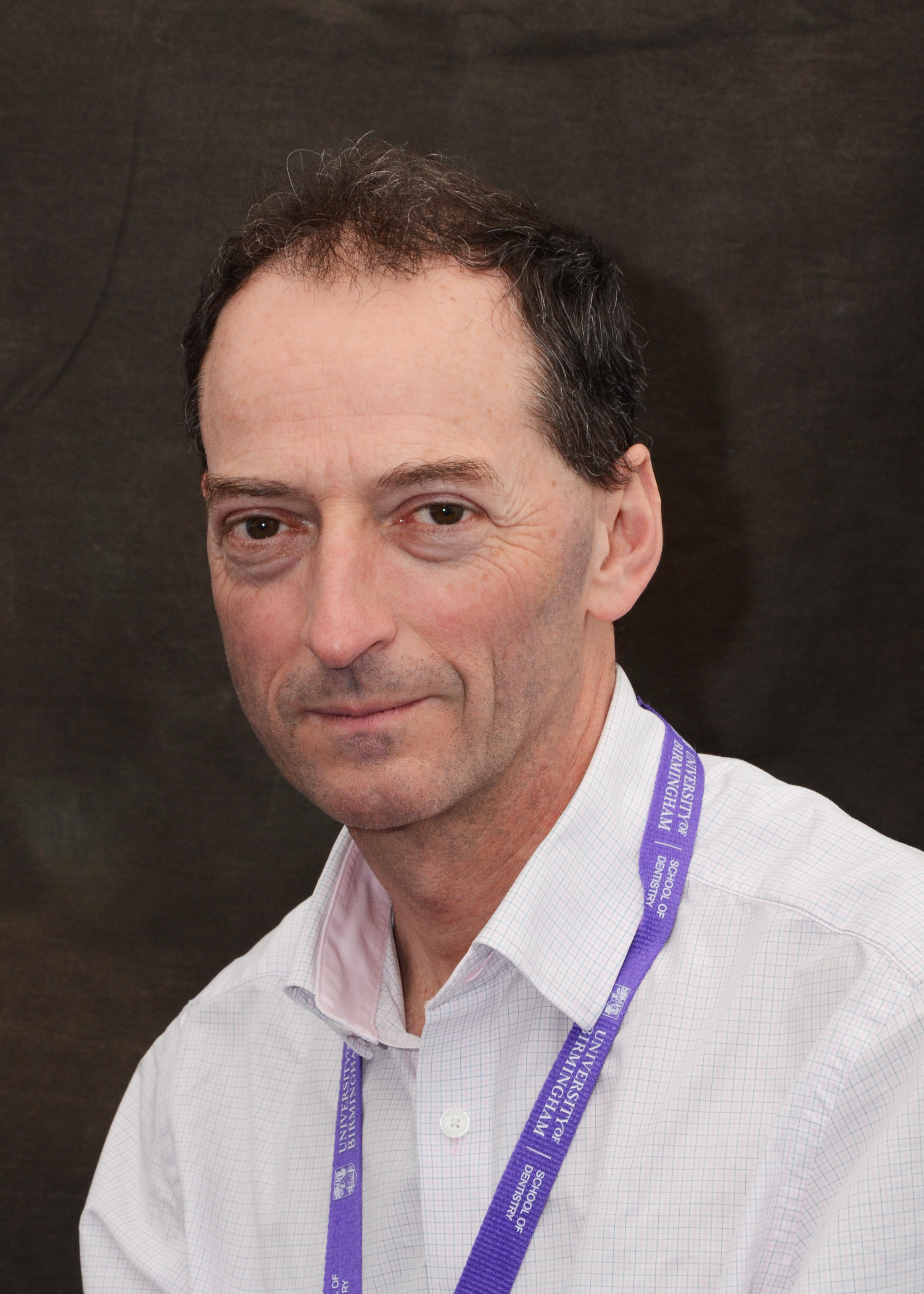 The University of Birmingham's Head of the School of Dentistry, Professor Iain Chapple, has received a prestigious award to recognise his outstanding research in periodontal disease.
Professor Chapple is one of 17 scientists from around the world to receive the International Association for Dental Research's Distinguished Scientist Awards, which are designed to recognise, encourage, and stimulate outstanding research achievements.
It is the first time in 13 years that a UK scientist has won the award, with only three UK-based scientists ever previously having won the awards; Professor Tom Lehner in 1976, Professor Mike Curtis in 2005, and Professor Martin Addy in 1994.
The International Association for Dental Research (IADR) announced Professor Chapple as the 2018 recipient of the IADR Distinguished Scientist Award in Research in Periodontal Disease at the opening ceremony of its 96th General Session in London today.
An Honorary Consultant in Restorative Dentistry with Birmingham Community Health Trust, Professor Chapple completed his undergraduate studies at Newcastle Dental School before completing his PhD at the University of Birmingham. He is a world renowned researcher in the field of periodontology with over 180 scientific peer-reviewed articles published in leading journals with focus on periodontal research.
He has largely contributed to the diagnosis, pathogenesis and therapeutics of periodontal diseases. As a clinical scientist with a strong interest in basic science, his research has focused on basic biological research with a view to translating his findings into clinical practice.
Professor Chapple said: "This award is one I never imagined receiving, and when I look down the list of previous winners dating back to 1965, it is very humbling, special and really the pinnacle moment of my career.
"Research is very much a team effort, and therefore this is really an award to the Periodontal Research Group in Birmingham, both past and present, whose members are inspiring, hard-working and talented people, and incredibly nice to work with.
"The highlights of my career are really varied and diverse, from my time as a senior house officer at Sunderland General Hospital in 1987 to my PhD under my great friend, mentor and fantastic immunologist Dr John Matthews to a very influential sabbatical at Harvard's Forsyth Institute in Boston.
"I am proud of all the research I have undertaken to date and look forward to a future focussed in periodontal research which will revolve around our basic discovery science in the pathogenic mechanisms underpinning periodontal disease and its relationship with other non-communicable diseases such as diabetes, chronic kidney disease, cardiovascular disease and rheumatoid arthritis.
"Also, our biomarker work and spinout company aimed at providing precision and personalised approaches to dental care is very important, and our micronutrient research in modulating inflammation and oxidative stress."
Professor Chapple was also the 2001 recipient of the IADR Periodontal Research Group Anthony Rizzo Award, the President of the IADR Periodontal Research Group from 2006 to 2007 and has presented numerous symposia at IADR Meetings.