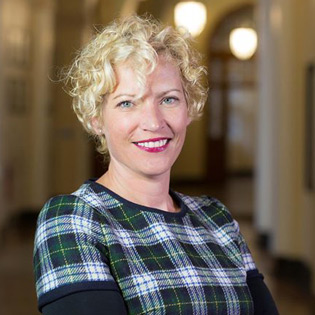 A researcher from the University of Birmingham is calling for collective social action to acknowledge the effects of lookism* in our visual and virtual culture.
While the word lookism is not new, Professor Heather Widdows argues that it is a prejudice that is more prevalent and more damaging in a virtual culture where our bodies are ourselves. Body shaming is shaming people. Lookism has become so common that we have come to accept it, and even worse, expect it. Heather defines this as 'everyday lookism'.
Her research shows that looking beautiful has become effectively a moral imperative in today's society. While we used to define ourselves by the mind, personality, or character, sculpting or buying the perfect body or the 'perfect me' has become an ethical ideal to live by, and according to which we judge ourselves good or bad, a success or a failure. This is what makes the effects of 'everyday lookism' so damaging.
Professor Heather Widdows said: "Negative comments about other people's bodies matter – it is an unacceptable prejudice that cuts deeply. We should not do it, we should call others out when they do it – from friends and family, to public figures and celebrities.
"This is not just something that affects women as research has found that it really does affect us all. We're asking people to share their experience – to tell us what it was, how it made them feel, and together we can stand against it."
To launch the campaign, Heather Widdows asked a room of more than 300 people to anonymously share their experiences of everyday lookism. More than half did, and here are some of their responses:
"If you toned up your body I would like you so much better"
"Should you really be wearing that at your age"
"You'd be very pretty if you lost weight"
Share your 'lookism' story on social media by using #everydaylookism, or share directly with Heather and her team here:
For more information or interviews, please contact: Hasan Salim Patel, Communications Manager (Arts, Law and Social Sciences) on +44 (0) 121 415 8134 or contact the press office out of hours on +44 (0) 7789 921 165.
* Lookism is a little used word that defines is discriminatory treatment toward people considered physically unattractive.
Professor Heather Widdows is the John Ferguson Professor of Global Ethics and the Deputy Pro-Vice Chancellor for Research Impact. Her latest book Perfect Me: Beauty as an Ethical Ideal (Princeton University Press) has been received with high acclaim and cited in New York Times, The Guardian, The Church Times, The Sunday Times, The Irish Times, The Atlantic, Boston Globe, and The New Yorker. Perfect Me was listed as one of the 19 best books of 2018 by The Atlantic, and one of the 100 best books to read in a lifetime by Edarabiaa. Professor Widdows, also served as a member of the UK Biobank Ethics and Governance Council (2007-2013), and she is currently a member of the Nuffield Council on Bioethics.
The University of Birmingham is ranked among the world's top 100 institutions, its work brings people from across the world to Birmingham, including researchers and teachers and more than 6,500 international students from over 150 countries.