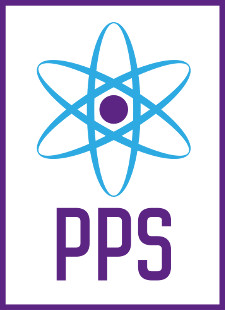 My name is Alex Crossman and I am proud to introduce myself as President of the Poynting Physical Society (PPS) for 2019/2020. This Autumn Term has been a very strong one for PPS and we've had a great start to the academic year.
This year we've been incredibly fortunate to gain external sponsors so I would like to say a massive thank you to BP, TPP, Birmingham Institute of Energy, IOP, the EPS Student Culture Fund and of course to the School of Physics and Astronomy.
Our calendar has been rammed with 11 events in 11 weeks! The year started with the introduction of a brand-new Physics Family Scheme in an effort for PPS to get to know every single fresher joining us in September. The Scheme aims to offer new students a "parent" from our older years to help them settle into university life and welcome them to our School family.
Our official calendar started with one of our most highly anticipated events of the year: the 6th annual Higgs Booze-On, which had an official attendance of 211. The event was a bar crawl touring the pubs of Selly Oak before ending at Rosies on Broad Street. The night was a brilliant chance for first year physicists to make friends writing physics puns on their Booze-On t-shirts. Later on in term PPS played pub golf which was a brilliant bar crawl.
As you can see, term there have been a variety of socials this term. We held our autumn quiz in the Physics Bridge with an attendance of over 100 students. Sober socials have included a trip to Rush Trampoline Park, Laser Tag and the Christmas Meal. We also saw the return of Charity Open Mic Night in with WISE which attracted well more than 100 students and saw £301.40 raised for the Climate Coalition. It's been a term of collaboration and we would like to thank MathSoc, WISE and the Energy Society for partnering with us on events.
PPS hosted our first every collaborative Careers Event with the Physics Careers Team, MathSoc and WISE. It was designed for students considering pursuing careers in the City looking at banking, consultancy and a variety of other more general areas. It was a great event with attendance estimated at around 90 students. On top of this PPS saw the debut of a new lecture series 'Science on Tap' where departments and research groups from the School of Physics and Astronomy go to the pub and talk to physics students about their research. This is a great way to improve cohesion across the School and gives students the opportunity to get to know the work of their lecturers. Our debut event saw the Nuclear group and Energy Institute come together to talk 'Energy and Nuclear'. This event was a collaboration with Birmingham Energy Society so a big thank you to them for helping organise the event.
As well as collaborating at home, we've also been networking with other physics societies around the country to share ideas in an effort to keep innovating for events and building relationships with societies around the country. Our Vice President Maddie Tomes and I went to Glasgow to attend the Institute of Physics FUSE Conference where we delivered a society presentation and networked with other student groups.
The term finished with PPS taking on our first trip abroad to Amsterdam with 47 members for a weekend of sightseeing and science! Students had the weekend to explore the city, then on the Monday PPS we went on a fully subsidised trip to the European Space Agency's ESTEC facility where we received a talk from a member of staff at the facility and a tour. Below show our students with a replica of the Schiaparelli Mars lander which unfortunately crashed on the surface of Mars. It was thoroughly enjoyable weekend and I'd like to say a big thank you to everyone who came for such a great time.
Looking forward to next term we've a lot of exciting events planned! Our biggest and most specialist event ever will be help in the Spring: the highly anticipated National Student Space Conference 2020 in collaboration with UKSEDS which PPS are the official host society! Tickets are now on sale and selling quickly. We're proud to be working so closely with UKSEDS and have exciting plans for those attending.
Next term also sees the return of the Internship Fair, Science on Tap and the Spring Ball which is confirmed for Saturday 21 March, we are very excited to be inviting alumni back to this for the very first time. Keep an eye on our Facebook, Twitter and Instagram as we have 13 events planned for 11 weeks – it may be the biggest term yet for PPS!
I would like to personally say a massive thank you to all those who have taken part in and supported our events this autumn. I look forward to seeing you all next term!
Have a great Christmas!
Alex Crossman
President of Poynting Physical Society