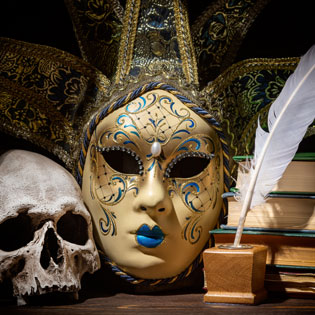 The translator: literary or performance artist?
Gabriela Saldanha, University of Birmingham.
0000-0003-1979-800
Translators and translation scholars like to describe translation as an art. But is it an art?
Most scholars exploring this question have focused on the style of translators, claiming that it is an individual trait and distinguishable from that of the author. This research, employing a range of methods, from corpus linguistics, authorship attribution computer programs, literary and sociological theories, has shown fascinating aspects of the style of literary translators. However, they are not really been able to explain the nature of translation as an art. There are aspects of the translator's artistic practice that are better understood as a form of performance and describes four characteristics of the translation process that are shared with performance.
The first one is that translators, like actors, actually try to be, stand for or represent someone else, a character, an author, a composer. The second is that, for their performances to be convincing, they need to appear as natural and spontaneous; this, ironically, requires their actions to be deliberately and continually rehearsed. The third characteristic is the distance between the original and the translation, the play and the theatrical performance, the musical composition and the musical performance.
This distance is what allows translators and performers to express their own voice or otherwise contribute their own style to the work of art. Finally, both performance and translation are required by the existence of an audience that is not catered for by the original text (because of the different language), the written play or the musical score (because of the different medium). All these performance aspects of translation are discussed with reference to two translators' accounts of their practice, Margaret Jull Costa and Peter Bush. Performance theory is thus proposed as a framework that would help, together with stylistics, offer a fully-fleshed account of translation as an art form.