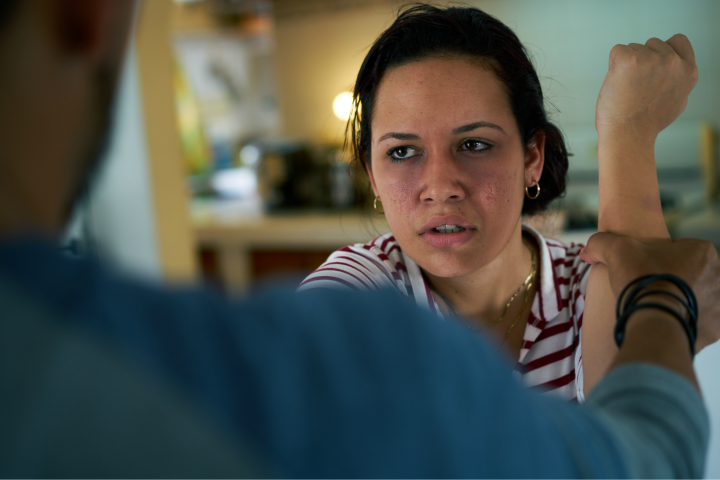 A collaborative team from across the University of Birmingham, led by Caroline Bradbury-Jones, Professor of Gender Based Violence and Health, has developed the 'Ensure No 'Grab And Go Exploitative' (ENGAGE) guidelines as best practice in relation to gender-based violence (GBV) research in Low and Middle Income Countries (LMICs).
Research with survivors of GBV in LMICs is important to improve our understanding of experiences of violence and the policies that can help combat it. But this research also implies risks for survivors, as it can retraumatize them, cause safety concerns and feelings of exploitation.
These challenges are even higher when research is carried out by researchers from the Global North, who might be unaware of these risks, or the local cultural context.
The ENGAGE guidelines outline strategies to overcome such risks, specifically focusing on the benefits of participatory and creative approaches to research.
The guidelines were developed in a participatory process with partners from Guatemala, Kenya and Uganda, based on empirical research with researchers and civil society organisations in Kenya, a scoping review of academic and grey literature on participatory methods to research GBV, an international discussion workshop and a participatory validation process.
They consist of the ENGAGE principles, which identify the core elements to adhere to in international GBV research; a framework for a survivor-centred approach; and recommendations for core elements to include in a research plan.
In this way, the ENGAGE guidelines serve as a toolkit for all those involved in research to make sure that GBV research ceases to be an exploitative experience, and instead contributes to the transformation of survivors' lives and the elimination of GBV around the world.