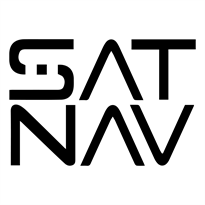 As with all of the other societies, SATNAV has not escaped the effects of COVID-19. But while some doors have closed, others have opened.
We've been lucky enough to welcome some amazing new committee members to our team this semester: Katie Fegan and Aysh Yapa have been working hard alongside Anwesha Sahu as our new Science Editors, and Matthew Morris has completely revamped our social media pages. We have also been lucky enough to welcome a new Website Manager, Shona Ferguson and what better opportunity than a global pandemic to finally get our website off the ground! You can find our new website, complete with a five year back-catalogue of articles, and our most recent publications at www.satnavmag.com.
While restrictions mean that physical printing of our magazine is off-limits, our committee has worked hard to make sure that each of our wonderful writers can still be published with us through both our new website and digital magazine publishing. We've given our members more opportunities than ever before to write for us, publishing our first mini issue in 10 years with the theme of COVID-19. We've had articles submitted about everything from the commuter revolution to mental health; in fact we had so many that the issue didn't turn out to be so mini after all! The cover artwork was designed our very own Layout Editor, Molly Sun-Wai, and you can admire her work and that of Luke Kurowski-Ford, who both worked incredibly hard to make our COVID-19 edition and all of its amazing articles at https://issuu.com/satnavmag/docs/covid_issue_reduced.
The issue also featured a collaboration with BioSoc here at the University of Birmingham, showcasing one of their incredible Careers Conferences, this time featuring Dr. Steve Unwin and his work in the world of great ape conservation in the age of COVID-19. Further, our very own Vice-Chair Daisy Cave, interviewed Maria Sharif who runs the Instagram and Youtube blog Research Diaries, all about how COVID-19 has affected research and science communication.
Not only do we print articles, but our members also feature in other publications! Our new Life Sciences Editor, Katie Fegan had the exciting opportunity to be interviewed by Mićo Tatalović for Research Fortnight about how COVID-19 and the new policies around it have affected her PhD research. You can read Katie's interview at https://www.researchprofessionalnews.com/rr-news-uk-universities-2020-12-postgraduates-magnified-challenges/
Next semester is looking even more exciting for us, beginning in January with the publication of our 21st issue, titled Breakthroughs and Innovations. Our committee has also been working closely with the Careers Network to bring our members our very first careers events ever which is due to take place in early 2021. We can't share the details just yet, but keep an eye on our social media to find out more…
Most importantly, we want to say thank you to all of our members not only for being so patient with us as we've moved SATNAV online, but also for all of the incredible submissions we've had. It's been amazing to read all of your articles and to publish them, and we're looking forward to reading your next submissions in 2021!
See you soon,
Mia Wroe
SATNAV Chair
To find out more about SATNAV visit their website www.birmingham.ac.uk/eps/satnav.
There are 42 student groups in the College of Engineering and Physical Sciences. To learn more about their projects and activities head to www.birmingham.ac.uk/eps-societies.