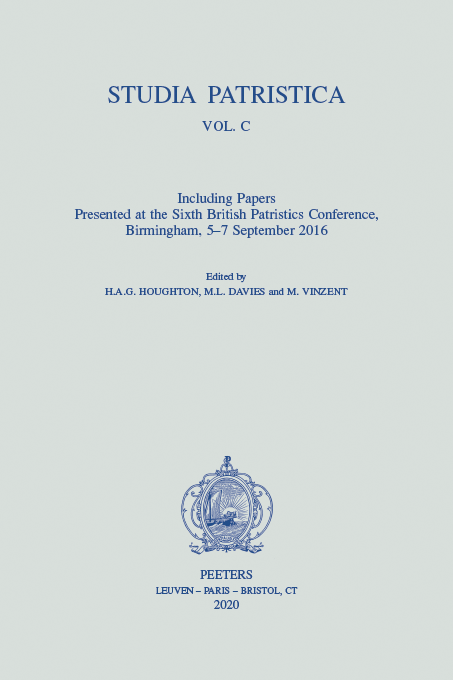 This latest and 100th volume of Studia Patristica collects the 37 papers from the Sixth British Patristics Conference, held in Birmingham in 2016.
The conference brought over one hundred scholars of early Christianity to campus, and was held in conjunction with the COMPAUL Project funded by the ERC.
The volume begins with longer papers from two of the plenary speakers, Professor Frances Young writing on Chrysostom's exegetical technique and Professor Jennifer Strawbridge on early Christian exegesis on Ephesians.
The contributions by authors from ITSEE are:
As with the other outputs from the COMPAUL Project, these will soon be made available in Open Access.
Professor Houghton said:
This landmark volume of Studia Patristica is the final set of outputs from the COMPAUL Project, which has been more successful than I dared to hope at its beginning almost a decade ago. This publication takes the project's outputs to five books and twenty-three articles or book chapters, as well as several hundred manuscript transcriptions and a collection of thousands of biblical citations. At the same time, this contribution to the Studia Patristica series is a reminder of a very enjoyable event attended by scholars from across the world in the last month of the project. I would like to thank once again all colleagues involved in the organisation of the conference and COMPAUL more generally, as well as the European Research Council for their generous funding of the whole project. There is no doubt that it has made a significant contribution to our appreciation of early commentaries and their biblical text, and the Latin Bible more generally, and it is exciting to see the work of the project continuing to be taken forward in a number of ways, especially with work on catena manuscripts.