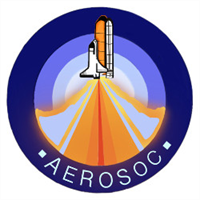 Despite the difficult circumstances, we have continued to thrive and work together as one.
During the last two semesters, Aerosoc had been split into two teams to create the best surveillance drone. While undertaking this project, both teams required a fundamental understanding of the key processes to make the drone such as research, design and manufacture. Consequently, both teams gained important knowledge such as designing wings and fuselage for the drone, understanding the electrical components required to power the drone and making suitable landing gear. Overall, as the competition draws ever nearer to a conclusion, both teams have gained invaluable experience, skills and an opportunity to work well as a team. May the best drone win!
Before the pandemic, social events with Aerosoc had been exciting and provided opportunities for members to have fun and get to know one another. Events include nights out to Rosie's, Vodbull and pub quizzes which are just some of the many things available to do with Aerosoc. Plus the Materials Ball of course! Some planned social events unfortunately had to be cancelled due to the pandemic, but could still be considered in the future provided that each member follows the guidelines. Events to keep an eye out for are a trip to RAF Cosford and a Socially Distanced BBQ.
With coronavirus still at large, the Society will have to rely on working remotely as much as possible. However, activities for the future remain just as exciting! The next main project of the society will be to form teams once again to make the best quad copter which has to meet specific criteria such as carrying a certain payload in the quickest time. Providing the situation continues improves, activities for Aerosoc to do may be on a much bigger scale such as entering the UAS challenge or sending cube satellites to space.
Your new Aerosoc committee for 2020-21 are:
President: Josh Ruck
Co-President: George Duggal
Treasurer: Jack Smith
Social Sec: Yuean Ma
Health and Safety Rep: Alex Bates
To be continued...
To find out more about AeroSoc visit their website www.birmingham.ac.uk/eps/aerosoc.
There are 42 student groups in the College of Engineering and Physical Sciences. To learn more about their projects and activities head to www.birmingham.ac.uk/eps-societies.