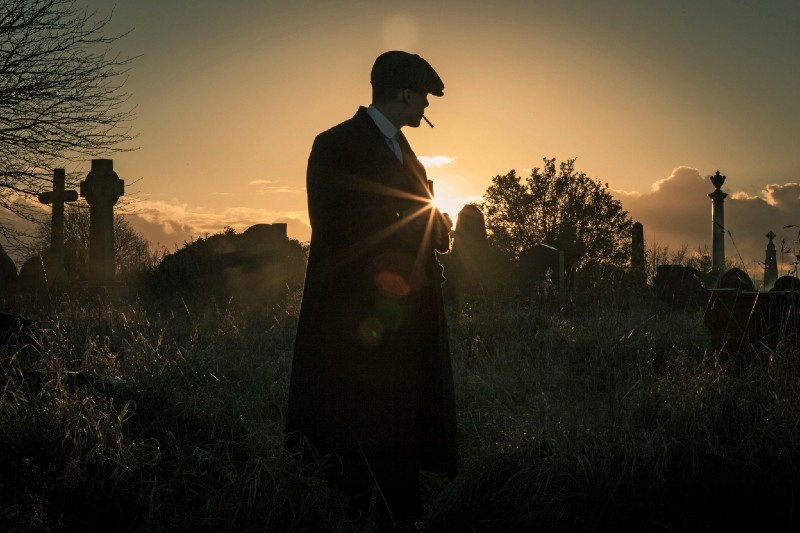 Experts from the University of Birmingham will be unpicking this phenomenon as part of this year's Festival of Social Science, taking place from 22nd October – 13th November 2022.
This year's programme focuses on 'My Local Area', with diverse topics including the future of the UK high street, sexuality and race in Birmingham and misogyny in politics.
The festival offers an ambitious programme of free physical and virtual events, hosted by the University of Birmingham and supported by the Economic and Social Research Council.
Audiences are invited to play an active part in discussions on how people feel connected to their local areas and communities and how development in education, representation and policy can support social change.
The Festival's flagship event will be an evening of music and talks looking at the phenomenon of Peaky Blinders, and the impact of the television series on Birmingham. From the lives of working-class Brummies in the inter war period, to the endearing accent, the show has portrayed life in Birmingham in new ways to new audiences. Speakers, including local historian and writer Carl Chinn, will explore how close this is to the reality of people living in Birmingham at the time and what has been the effect of the show on the city and region.
This year, the festival truly showcases the best of the University's research in the social sciences, from the levelling up agenda and engaging with net-zero to the future of adult social care and the high street, there really is an event for everyone.

Professor Richard Black, Head of the College of Social Sciences
After a year of tumultuous politics, from changing leaders, scandals and policy change, the Festival will also host several events discussing political and social change, from misogyny in politics, migration and citizenship post-Brexit, and where will benefit most from levelling-up policies.
With events focused on topics such as sexuality and race in Birmingham, relationships and sex education for young people, the link between education and crime, supporting local high streets, and much more, this year's festival has something for everyone.
The festival is part of the nationwide ESRC Festival of Social Science which highlights how pioneering social, economic and political research impacts everyday life.
Professor Richard Black, Pro-Vice-Chancellor and Head of the College of Social Sciences at the University of Birmingham said: "As a global institution firmly rooted in the Birmingham city-region, it's great to see the festival focussing on 'My Local Area'. This year, the festival truly showcases the best of the University's research in the social sciences, from the levelling up agenda and engaging with net-zero to the future of adult social care and the high street, there really is an event for everyone."