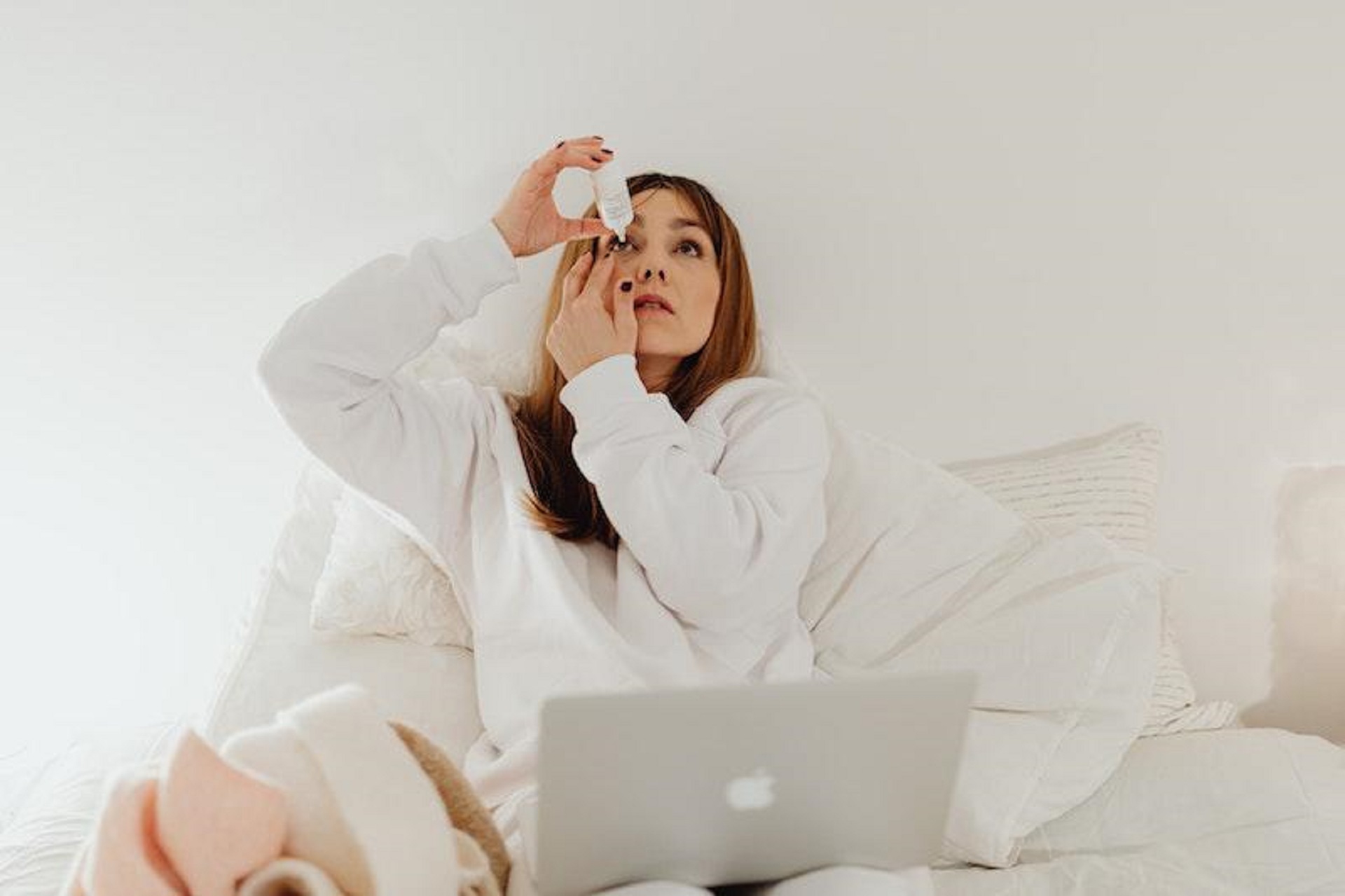 A new type of diagnostic dye that could be used to spot eye diseases has been found to be safe and effective.
The new research published in Biosensors and Bioelectronics shows the proof of concept for a dye which could help ophthalmologists identify inflammation from uveitis, a leading cause of blindness around the world.
The dye was invented by Professor Marc Vendrell at the University of Edinburgh, and researchers at University of Birmingham and University Hospitals Birmingham have turned this into a diagnostic eyedrop that can be used without needing to be injected into the eye.
The study, led by researchers from the University of Birmingham, has shown that not only was one of the candidate triazole NIR cyanine (TNC) dyes suitable for detecting inflammatory cells, but that the dye was also safe to use, showing no sign of toxicity in the tests carried out using cells from pigs' eyes. Two of the three dyes tested had better outcomes for identification of inflammation cells than current biological imaging dyes which have regulatory approval.
Professor Alastair Denniston, Consultant Ophthalmologist at University Hospitals Birmingham and Honorary Reader at the University of Birmingham said:
"Inflammation in the eye is a serious condition around the world and is implicated in up to a quarter of cases of blindness in some regions. There is therefore a real need for tests that can make spotting uveitis quickly and identifying the specific types of inflammatory markers especially important."
Dr Chloe Thomas, Postdoctoral Fellow at the University of Birmingham and first author of the paper said:
"Current diagnostic measures for uveitis are limited to subjective clinical examinations. The use of these new TNC dyes developed by Professor Vendrell has real potential to help clinicians diagnose and manage ocular inflammation much earlier on in the disease."
The use of these new [dyes] has real potential to help clinicians diagnose and manage ocular inflammation much earlier on in the disease

Dr Chloe Thomas, first author of the paper
Dr Lisa Hill, Associate Professor in Ocular Disease and Therapeutics at the University of Birmingham and senior author of the paper said:
"Our findings show that the proof of concept for our TNC dyes could work both in terms of its safety, efficacy, and as a preferential solution for patients and healthcare providers as it doesn't need to be injected and is able to detect active inflammation. We will be continuing to trial the TNC dye with a view towards getting approvals for clinical use in the future."