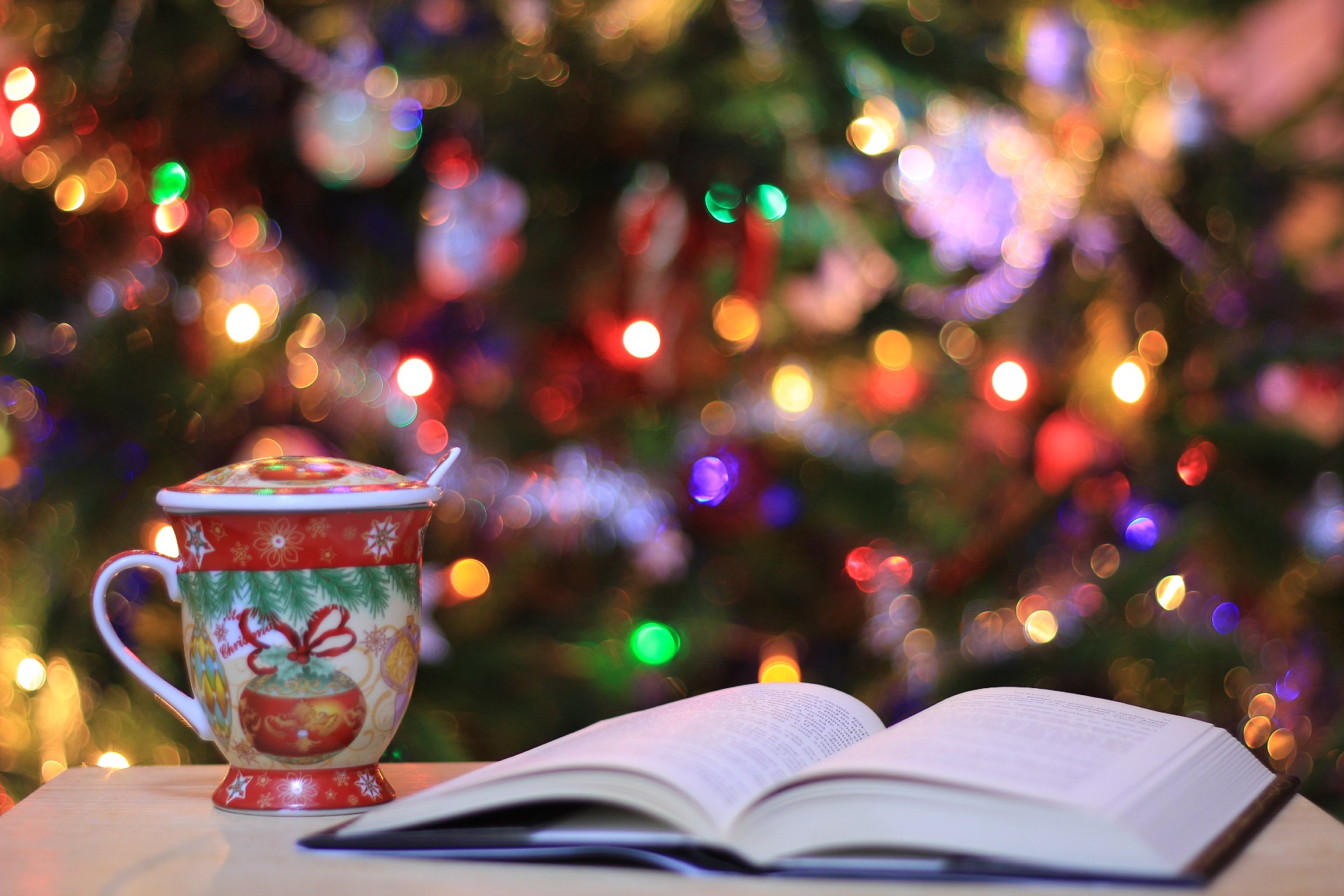 Christmas, for many, is a time for tradition. Whether it is putting up the tree on the same day every year, having a special plan for December the 24th or watching your favourite festive films on repeat. Every year, during the month of December, people do the same thing as they did the previous. And there is absolutely nothing wrong with that – traditions offer a sense of comforting familiarity, but sometimes the tropes and cliches can get a bit, well, boring.
A Christmas Carol by Charles Dickens is probably the most famous Christmas story ever – apart from the obvious. Every year there are fresh retellings on radio, stage and screen, with people reaching to the back of their bookshelves to dust off the Christmas classic and give it a re-read. But there are so many other books which encapsulate the spirit of Christmas or make for the perfect festive read.
The team at BBC Bitesize asked us to suggest some other books that are perfect for the festive season. So, pull up a chair and dig into some of these recommendations from our academics in the School of English, Drama and Creative Studies. Who knows, maybe you'll discover a new favourite.
To read the recommendations in full, visit BBC Bitesize Festive Reads.
Small Things Like These by Claire Keegan, recommended by Professor Ruth Gilligan, Professor in Creative Writing
At just over a hundred pages, Claire Keegan's fourth book is a small thing in and of itself. Set in 1985 in a rural Irish village, Small Things Like These tells the story of Bill Furlong, a coal and timber merchant, and father to five beloved daughters. We follow Furlong on his pre-Christmas rounds, delivering fuel to the community to ensure everyone stays warm over the festive period. However, while this may all sound very wholesome and quaint – much like the village itself – there is something darker lurking beneath.
At the start of the book, Keegan includes a contextual note about the Magdalene Laundries. These institutions were, until remarkably recently, run by the Catholic Church with support from the Irish government to incarcerate and punish unmarried women who became pregnant.
On the outskirts of this charming village, one such institution lies, though the locals are careful to avoid ever discussing it or what goes on inside. However, while delivering fuel to the nuns in charge, Furlong sees something awful – something he shouldn't have seen; now he has to decide whether to maintain his silence or speak up.
Many have compared Small Things Like These to Charles Dickens's A Christmas Carol. Like that great classic, Keegan's slim but powerful novel uses a cosy festive setting to probe into society's injustices. Furlong asks himself whether there is 'any point in being alive without helping one another?' – the ultimate question for this, or indeed any, time of year.
Mistletoe and Murder by Robin Stevens, recommended by Professor Tom Lockwood, Head of the School of English, Drama and Creative Studies
If we enjoy ghost stories, morality tales and romance at Christmas, then one of our other favourite genres at this time of year has to be a good old murder mystery.
Professor Tom Lockwood recommends giving Robin Stevens' wonderful Murder Most Unladylike novels and particularly Mistletoe and Murder a go this Christmas.
Set in snowy Cambridge, and featuring a diverse university population, Mistletoe and Murder has a period-piece feel to it keeping the reader warm but focused on the two murders being investigated in the book.
Tom says that Mistletoe and Murder is a brilliant literary Christmas experience and heartily recommends the book series and the wartime novels that follow.
Christmas romance novels, recommended by Dr Amy Burge, Associate Professor in Popular Fiction
We love a bit of romance at Christmas time. Some of the most famous Christmas films are romances, think Love Actually from Richard Curtis, and according to Dr Amy Burge, a brilliant example of a Christmas romance story is the Dash and Lily books by Rachel Cohn and David Levithan, the first of which has been adapted into its own Netflix series. Dash and Lily's Book of Dares (2010) has a classic romance structure – two opposites attract, a series of mishaps and, of course, a New Year's Eve happy ending – all within a Christmas setting.
However, a lot of Christmas romance tends to be the same, and the genre has been criticised for its lack of diversity. But this is starting to change. Amy also recommends giving the 2021 film Single All the Way, a watch. The story features a romance between two gay men. And there are more examples of inclusive and diverse Christmas stories out there.
Amy says that while many enjoy Christmas romances for comfort and entertainment, we should also think about the genre, and question how these stories represent the dreams, desires, and values of society.
Sir Gawain and the Green Knight translated by Simon Armitage, recommended Dr Emily Wingfield, Senior Lecturer in English Literature
Dr Emily Wingfield makes the Christmas case for Sir Gawain and the Green Knight, being one of the first Christmas texts written in the English language.
The story begins at Camelot, where Arthur, Guinevere, and their knights have gathered to enjoy the merriment of Christmas. Enter the Green Knight who challenges Gawain to strike him with an axe on condition that he can return the same stroke the following year.
The story that follows is a remarkable account of Gawain's terrifying physical and psychological journey through a wild and wintery landscape where he faces moral choices and fierce rivals.
Emily recommends the translation from Simon Armitage, as a great version to enjoy over Christmas.