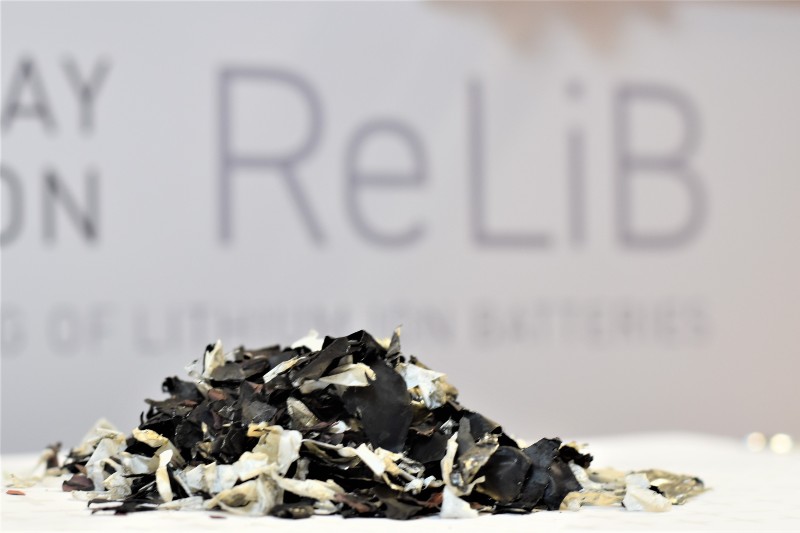 To recap, Critical Materials are those that are economically important, but at risk of short supply. Modern economies are reliant on them, as they impart unique technical properties to components which employ them. Whilst the challenges around each individual material vary, there are some common cross cutting themes that recur. Criticality may be a result of the location of the primary mined material, the location of processing capacity, rapid growth in demand causing supply-demand mismatch and price volatility.
At the University of Birmingham, the launch of "Resilience for the future: the UK's Critical Minerals Strategy" was a cause for some celebration. Back in 2017, we anticipated that for the UK post-Brexit, this would become an increasingly important issue, and we established the "Birmingham Centre for Strategic Elements and Critical Materials".
Currently many nations and trading blocs around the world have mature Critical Materials strategies, and at the University of Birmingham, we have been championing the need for the UK to articulate its own strategic position in relation to securing these key resources that will be needed to power British industry.
The UK's strategy comes not a moment too soon as countries around the world are seeking to secure access to key critical materials. The new UK strategy picks up on many of the themes that the Birmingham Centre for Strategic Elements and Critical Materials has been championing through its suite of research, partnerships and policy thought leadership.
It is vitally important that the UK develops a two-pronged strategy encompassing both primary and secondary (recycled) sources of materials. This is will not only help future security of supply, but will also become a necessity for automotive manufacturers

Prof. Paul Anderson, Co-Director, Birmingham Centre for Strategic Elements and Critical Materials
In 2019, chaired by the UK Government's former Chief Scientific Advisor, Sir John Beddington, we established a Policy Commission, which resulted in the publication of "Securing Technology Critical Metals for Britain" last year. There are many echoes between the key recommendations of this new strategy and the recommendations of our report.
Recent developments like the impact of the COVID pandemic on supply chains, and Russia's War in Ukraine, have highlighted more than ever the need to carefully consider the fragility of supply chains.
Recapping on the key points of the Birmingham Policy Commission, our first recommendation was that the UK should create a single body responsible for developing strategic access to technology critical metals. It is heartening to see plans unveiled for the Government to establish a dedicated "Critical Minerals Unit"..
To further support UK decision making, the Government has formed a Critical Minerals Expert Committee, as well as a Critical Minerals Intelligence Centre, led by the British Geological Survey. The University of Birmingham is currently partnering with BGS, alongside the Universities of Leicester, Manchester and Exeter, in collaborating on the UKRI Interdisciplinary Circular Economy Centre for Technology Metals (Met4Tech).
The strategy, framed as a "Critical Minerals" strategy, rather than as a "Critical Materials" strategy, implies a focus on the primary end of Critical Materials supply. Whilst the report covers the opportunities offered by creating a Circular Economy of key critical materials, framing and messaging in this area is important.
It is vitally important that the UK develops a two-pronged strategy encompassing both primary and secondary (recycled) sources of materials. This is will not only help future security of supply, but will also become a necessity for automotive manufacturers, as regulators are set to mandate minimum levels for the use of recycled critical materials such as cobalt, lithium and nickel in vehicles sold in the EU by 2030.
In the US, for example, the Government Office for Accountability, recently released an evaluation of the U.S. Critical Materials Strategy, and noted that in addition to existing efforts, there needed to be an enhanced focus on advancing materials recovery and recycling. It also acknowledged the importance of the science behind materials substitution, trying to find ways to engineer applications to work with less critical materials, and developing new kinds of more abundant materials that offer similar properties.
There is an enormous range of things that science and innovation can contribute to ensuring the stability of supply of key critical materials. The solution to our growing demand for these materials does not just mean that we need to secure ever increasing access to greater quantities of material. Through realising the opportunities to recover these materials from secondary sources, we can reduce our reliance on imported, mined material.
To this end, the University is also leading the charge with the Faraday Institution's ReLiB project, which focuses on developing the circular economy of Lithium Ion Batteries. These contain key materials including Lithium and Cobalt, which are on the UK's new critical materials list, and Nickel, which is being kept under a watchful eye.
The University is also a world-leader in the recycling of Neodymium Iron Boron magnets. Rare Earth Materials, of which China currently has a dominant position in the supply of are also on the list. We are currently investigating a circular economy of these magnets through our participation in the EU project Susmagpro, the Scream project, RaRE project and establishing the UK's first recycling plant for high-performance rare earth magnets as part of one of the Driving the Electric Revolution's Industrialisation Centres in collaboration with the University of Birmingham spin-out company Hypromag.
The strategy sets out an important direction, that brings clarity to industry, academia and those in the public sphere about the importance of critical minerals to the UK. Like all strategies, it will not be set in stone, but will evolve and develop as our understanding improves. Significantly, it sets in motion a wide range of actions, with a delivery plan to be published later in the year.
The University of Birmingham stands ready to support the further development of UK Critical Minerals strategy as it evolves, through our academic research, partnership with industry, policy commentary and participation in the Government's Critical Minerals Expert Panel which BCSECM Co-Director Prof. Allan Walton sits on.