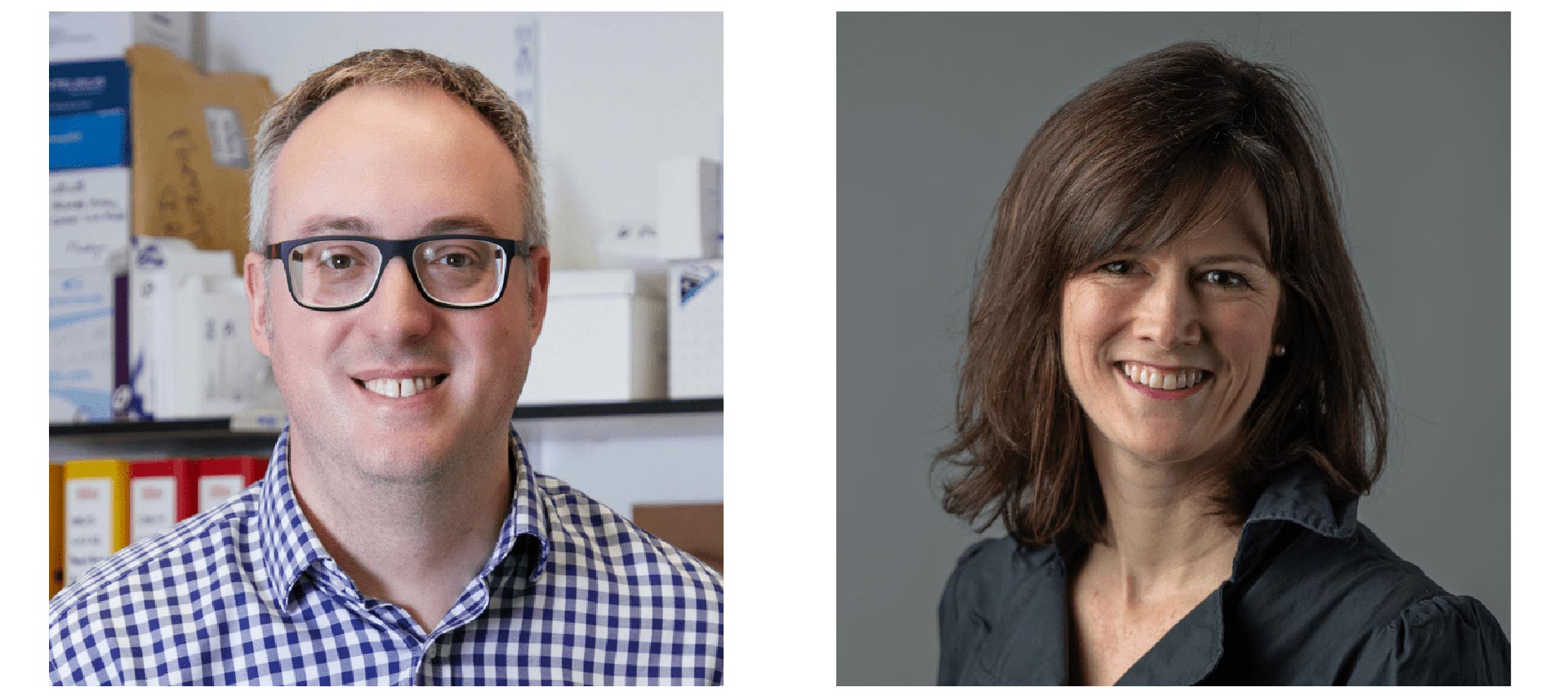 Professor Andrew Beggs, from the Institute of Cancer and Genomics, and Dr Helen Parry, from the Institute of Immunology and Immunotherapy, have both been granted the five-year fellowships which aim to support independent investigators to become international leaders in their fields. Both will lead ambitious research programmes with a view to improving human health.
Professor Beggs, awarded the MRC Senior Clinical Fellowship, will use organoid models to learn why bowel cancer does not respond to certain types of chemotherapy. Organoid models are laboratory cell cultures crafted to replicate the complexity and functionality of an organ, in this case the bowel. The work will consider the cellular activity that promotes resistance and will then use these models to explore the effectiveness of newly identified drug targets. Professor Beggs will link up with two existing clinical trials being led here at the University of Birmingham, the FOXTROT and STAR TREC programmes. Both are looking to improve therapy for bowel cancer and will supply tumours for his research.
The Birmingham Health Partners campus will allow me access to a large patient population, allowing us to turbo charge my research programme, and making Birmingham the best place in the UK to do this type of research

Professor Andrew Beggs
Dr Helen Parry's MRC Clinical Scientist award will allow her to develop her own research group to focus on improving immunity in Chronic Lymphocytic Leukaemia (CLL) patients taking targeted therapies. As an expert in CLL, the most common type of adult leukaemia, Dr Parry will investigate why the drugs given to manage their condition, also leave patients susceptible to severe infection. She will explore whether the impact on immunity is reversible and aims to develop a personalised vaccine strategy for patients to improve their immunity, whilst maintaining control of their leukaemia.
"I am delighted to have been awarded this MRC fellowship and to continue my work in Birmingham. This is an important question to investigate for patients and I'm very much looking forward to getting started in the New Year" commented Dr Parry.