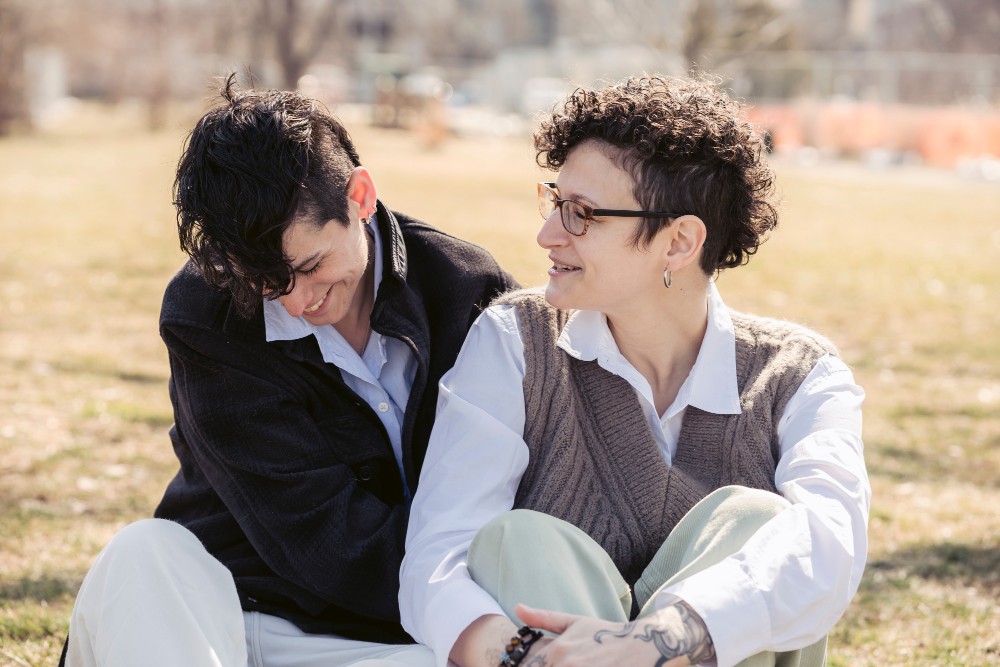 A new study led by the University of Birmingham will evaluate the effectiveness of an online training programme for improving social workers' knowledge, attitudes and beliefs when working with LGBTQ+ young people.
In conjunction with What Works for Children's Social Care, the study will determine the effectiveness of LGBTQ+ diversity training for social workers and its impact on practice with LGBTQ+ young people.
LGBTQ+ young people are more likely to connect with social care (including being a child in care) and face more significant health and wellbeing challenges than their peers, but social workers report lacking the necessary skills or competency to meet their needs adequately, often because of not having received appropriate training.
Launching in April 2022, the study is part of the wider LYPSA (Lgbtq+ Young People in Social care) project, and seeks to recruit 1,000 qualified social workers working in English local authority children's social services. The study will assess whether an online training package will improve participants' knowledge and attitudes in working with LGBTQ+ young people. The programme is CPD-accredited and will be provided free of charge.
Principal Investigator of the project, Dr Jason Schaub from the University of Birmingham, said: "social care works with around 400,000 children at any time, they have significant involvement in the lives of children and young people. LGBTQ+ young people have significant and specific needs, and we hope that this study will be one of the ways to help social work to better support these young people."
In addition to What Works for Children's Social Care, the study is informed by an advisory group that includes care experienced LGBTQ+ young people and children's services representatives from various professional associations and support organisations, independent fostering agencies, and academics working in this area.
Isabelle Trowler, the Chief Social Worker for Children and Families said: "social workers often work with LGBTQ+ young people so the launch of LYPSA will help identify knowledge gaps in our profession as well as help us understand the specific needs of the thousands of LGBTQ+ young people that will be supported by children's social care."
The project team also includes Professor Paul Montgomery and Dr Willem Stander, both from the University of Birmingham.
For further media information, please contact Hasan Salim Patel on +44 (0)7966 311 409 or out of hours office number on +44 (0)7580 744 943.
About the University of Birmingham
Ranked among the world's leading universities, the University of Birmingham collaborates with partners across the world to produce ground-breaking research, deliver innovative teaching, and create opportunities for students and staff to gain international experience.
About 'What Works for Children's Social Care'
This study is funded by What Works for Children's Social Care (2021-2023). What Works for Children's Social Care (formerly The What Works Centre for Children's Social Care) is a new initiative that seeks better outcomes for children, young people and families by bringing the best available evidence to practitioners and other decision-makers across the children's social care sector. Our mission is to foster a culture of evidence-informed practice. We will generate evidence where it is found to be lacking, improve its accessibility and relevance to the practice community, and support practice leaders (e.g. principal social workers, heads of service, assistant directors and directors) to create the conditions for more evidence-informed practice in their organisations. What Works for Children's Social Care is funded by the Department for Education.