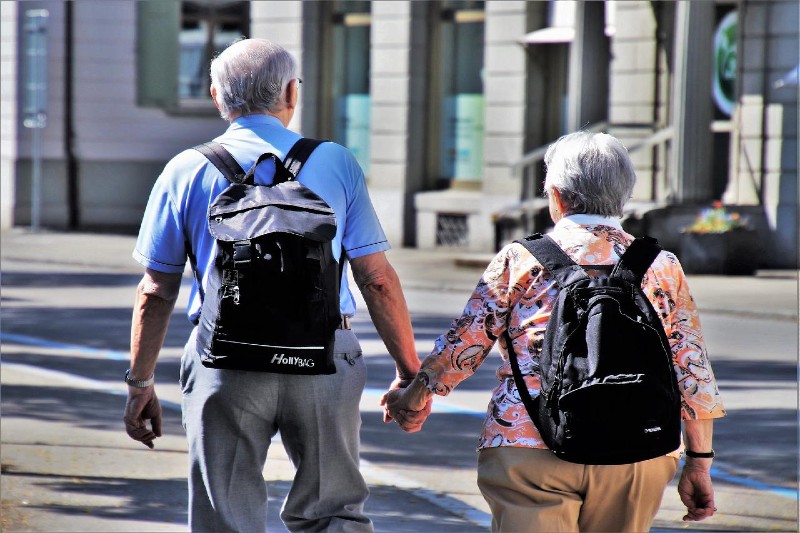 New research released finds defined contribution (DC) pension schemes, which do not automatically offer a secure, guaranteed income for life, can lead to poor outcomes for those on lower incomes. Since the introduction of 'pension freedoms' in 2015, the vast majority of consumers are opting against a guaranteed income, resulting in them facing significant threats to their retirement security.
Researchers from the University of Birmingham, supported by abrdn Financial Fairness Trust, conducted in-depth interviews with DC pension consumers and gained insights from industry stakeholders to shed light on the experiences, risks and challenges of pension decision-making in the new retirement landscape.
They concluded that the existing system disadvantages people who are already vulnerable to poor pension outcomes. Those from more disadvantaged backgrounds are less likely to have access to networks of friends and family who can help them with their decision-making. In addition, the support available for those without access to regulated financial advice (typically those with smaller pension pots and/or low-to-middle incomes) remains largely limited to written information and checklist-based guidance. This means many people do not have access to the kind of support they need – i.e. a personal recommendation on the best course of action.
Researchers found:
Consumers feel confused and overwhelmed by the DC withdrawal decision. Many people feel ill-prepared for making the 'right' decision about accessing their DC pension savings. They are often overwhelmed by its complexity and feel they need more help in the form of personalised advice, however, the cost of this advice is unaffordable for those on lower incomes.
Consumers (particularly non-advised consumers) do not know who to trust when they need support with their decision. This leads to poorer outcomes for those from less affluent backgrounds, who do not have social networks of people who can recommend trustworthy advisers.
Consumers have to manage high levels of confusion and uncertainty about the future when making a decumulation decision. Consumers are aware they have to manage multiple risks when deciding what to do with their DC pension pot. This includes several highly unpredictable aspects of the future, such as their health and longevity, the need for care, and stock market performance. This 'individualisation' of risk creates a sense of insecurity and adds to the discomfort and difficulty of the decision-making process.
Researchers have called for the government, regulators and employers to do more to protect low-income DC scheme holders. They make the following recommendations:
Better value products - Government and regulators must ensure industry works harder to meet the needs of people on low-to-middle incomes by creating more flexible, better value products. For example, by introducing a charge cap for DC investment pathways and drawdown arrangements to prevent consumers paying unnecessarily high charges, and help rebalance some of the responsibility for achieving good consumer outcomes
Price-capping - There should be Government-funded, price-capped, financial advice services so that lower income people can access regulated financial advice to support their pension decisions.
Reducing risk - Access to affordable, trustworthy regulated financial advice should be expanded as an option for all DC pension consumers. Through the introduction of pension freedoms, Government has created a situation where individuals are taking on too much responsibility and risk for securing an adequate retirement income. Government therefore needs to redress this balance by taking responsibility for providing appropriate protection and support. More regulation is needed of DC pensions to ensure value for customers.
Seven years on from the introduction of pension freedoms, too many people are facing poor retirement outcomes because industry and government aren't doing enough to protect them. Our research shows that Pension Wise (set up as 'a first port of call for DC consumers, offering free and impartial information and guidance) does not offer adequate support, and those without access to good quality regulated financial advice (those with smaller pension pots and lower incomes) are particularly at risk of adverse outcomes. We call on government, industry and the regulator to expand the scope of money guidance, widen access to regulated advice, and prioritise product innovation.

Dr Louise Overton, Assistant Professor in Social Policy and Director of CHASM from the University of Birmingham
Karen Barker, Head of Policy at abrdn Financial Fairness Trust, said:
"The current 'one size fits all' system is not suitable for those on lower incomes. Whilst the new pension freedoms introduced by the government have benefitted many, this research shows they cause a great deal of confusion. It's not practical to expect those with smaller pension pots to pay a lot of money for advice on how to manage those pots. However, it's vital that those on low-to-middle incomes are properly advised if we are to avoid a return to high levels of pensioner poverty."
Interviewees are available. Contact Charlotte Morris on + 44 (0)7716 225237 for more information or email Hasan Salim Patel (h.s.patel@bham.ac.uk) or call on +44 (0)7966 311 409 or out of hours office number on +44 (0)7580 744 943.
The University of Birmingham is ranked amongst the world's top 100 institutions. Its work brings people from across the world to Birmingham, including researchers, teachers and more than 6,500 international students from over 150 countries.
CHASM is an interdisciplinary research centre which investigates the causes and consequences of financial risk and insecurity, and promotes policies to foster financial wellbeing. We have a diverse and inclusive research agenda, covering topics such as precarity, savings, debt, inequality, assets, and financial inclusion.
abrdn Financial Fairness Trust funds research, policy work and campaigning activities to tackle financial problems and improve living standards for people on low-to-middle incomes in the UK. It is an independent charitable trust registered in Scotland.
abrdn Financial Fairness Trust was known as Standard Life Foundation until December 2021.