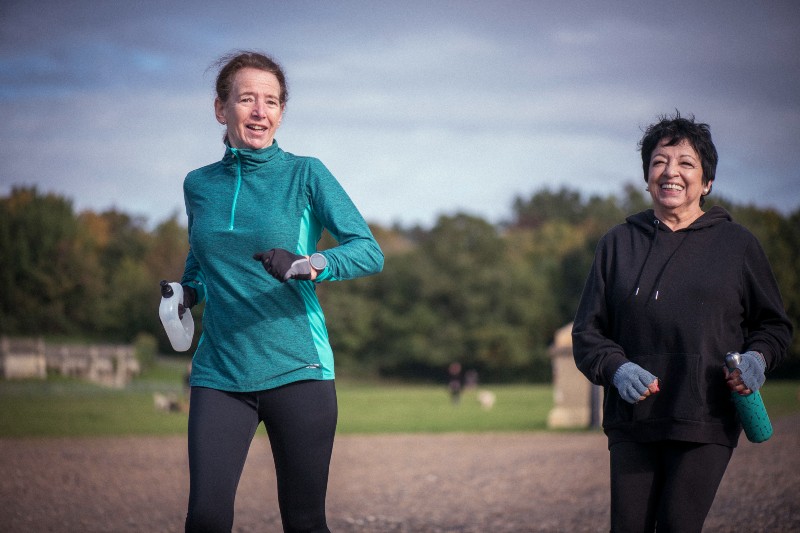 New research to identify and tackle the barriers to a healthy active lifestyle among deprived and minority groups has been launched as part of a network of research institutions tackling key questions around healthy ageing.
Called Lifelong Physical Activity Targeting Inequalities (ATTAIN), the two-year programme is one of a series of interdisciplinary networks into ageing research funded by the Biotechnology and Biosciences Research Council and the Medical Research Council (both part of UK Research and Innovation).
Researchers will work with partners in policy and practice, with charitable foundations, as well as with service users from target groups to identify what prevents people from leading active lives and to start to develop solutions.
Dr Leigh Breen and Professor Afroditi Stathi, of the School of Sport, Exercise and Rehabilitation Sciences at the University of Birmingham, are leading the network, with collaborators at University of Glasgow, Sheffield Hallam University and Cardiff Metropolitan University.
We know that physical activity helps to improve physical and mental functions and can reverse the effects of some chronic disease, keeping older people mobile and independent," explains Dr Breen. "However, people from socially disadvantaged or ethnic minority groups have lower physical activity on average and are underrepresented in research. We want to find out why that is and find ways to address some of the key issues.

Dr Leigh Breen
Key to the success of the network will be its interdisciplinary approach, bringing together molecular, cellular and population-level approaches and spanning diverse disciplines, including metabolism, physiology, psychosociology and environmental sciences.
Approaches will include engagement with socially deprived and minority ethnic communities in the UK through workshops, knowledge exchange events and small research projects led by Early Career Researchers to ensure that any suggested changes to policy and practice are both effective and accessible. By the end of the programme, in 2024, researchers aim to have identified possible approaches for testing on a larger scale.