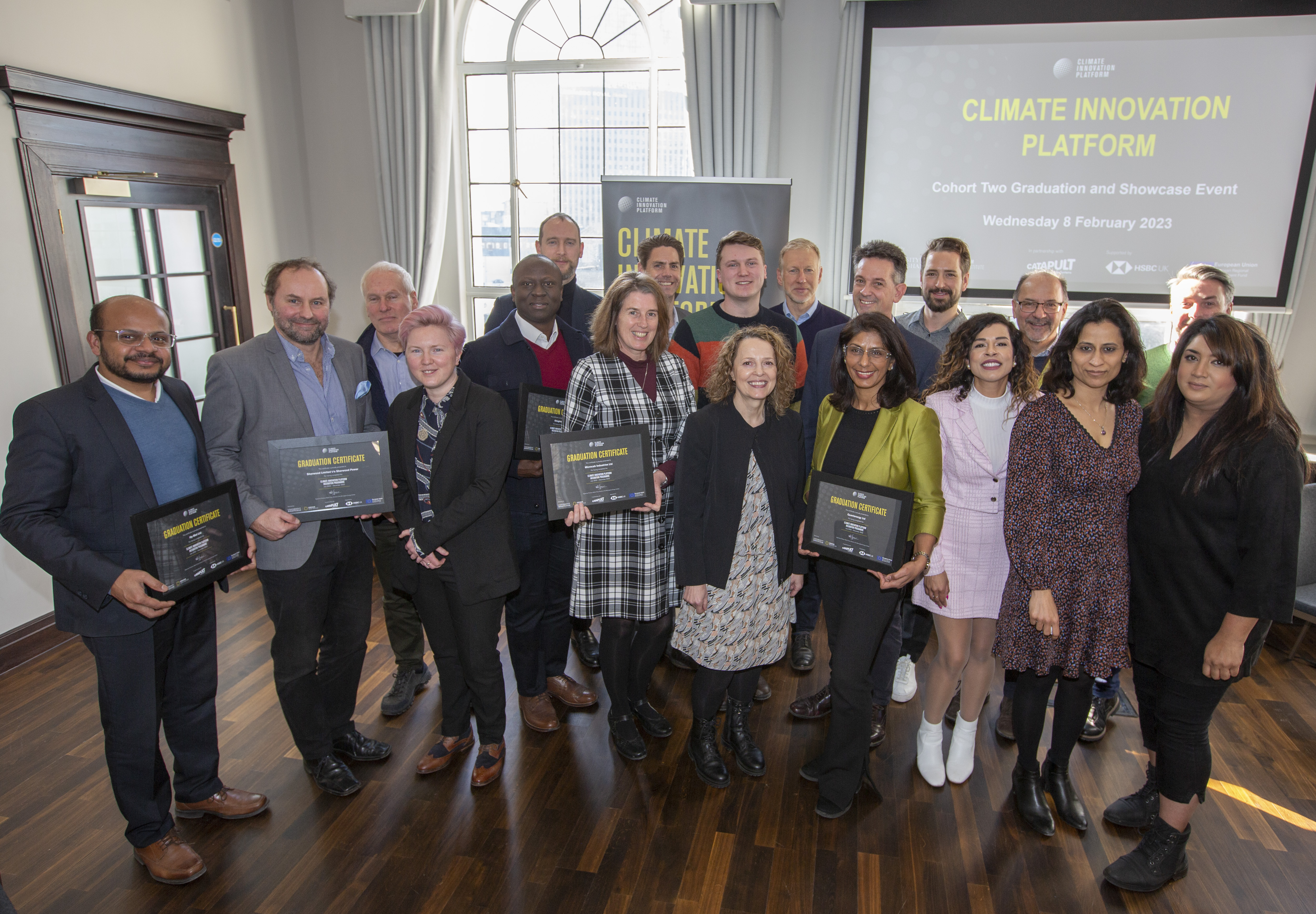 The Climate Innovation Platform (CIP) has launched the application round for the fourth Low Carbon Energy Solutions Innovator Challenge, a programme designed for climate-focused SME innovators (UK based) who are developing low carbon energy solutions.
Delivered by the University of Birmingham (UoB) in partnership with Energy Systems Catapult (ESC), the programme offers successful applicants tailored packages of support to drive the commercialisation of innovative energy products and services.
Supported by HSBC UK, applications are welcomed from businesses registered in the UK, particularly those who can take advantage of the Climate Innovation Incubator based at Tyseley Energy Park (TEP), in Birmingham.
To date, CIP has supported over 60 SMEs; empowering innovators to develop new products and services that have a direct impact towards reducing carbon emissions. The range of businesses supported have specialised in: energy, transport, water treatment, waste, solar, decarbonisation of homes, data measurement and management, to name a few. It is very exciting time at CIP as we support businesses in bringing their decarbonising innovations to market, whilst supporting Net Zero ambitions.
Alumnus of the CIP programme include Voltempo, who recently secured government funding to build one of the UK's first electric vehicle charging hubs dedicated to HGVs in Birmingham.
Those selected for the fourth CIP Low Carbon Energy Solutions Innovator Challenge will have access to several linked opportunities, including but not limited to:
ESC's Energy Launchpad Incubation Programme
Cash grants: Phase 1 - up to £5,000 (13 businesses); Phase 2 - up to £20,500 (5 businesses)
Tailored mentoring
Incubator management and workspace at our Innovative Cleantech hub based at Tyseley Energy Park, Birmingham
Business engagement support through University of Birmingham's teams
Access to supply chain partner networks
Market research and IP strategy
Collaboration and invitation to events
Grant writing and bid development
Investor readiness and introductions
We are delighted to be launching the application round for the fourth Low Carbon Energy Solutions Innovator Challenge. Over the past two years we have seen the impact that tailored support delivered by the Birmingham Energy Institute and ESC can offer to a diverse range of SME's and I am excited to see what we will achieve with this new cohort.

Professor Martin Freer, Director of the Birmingham Energy Institute
It's wonderful to see the application process open for the fourth cohort of the Low Carbon Solutions Innovator Challenge. The previous three cohorts have seen a high number of exciting new innovations come through, all of which could make a significant impact to our Net Zero challenges. Our partnership with the Birmingham Energy Institute and Tyseley Energy Park goes from strength to strength, so I'm looking forward to the next pool of start-up innovators receiving the support they need to commercialise and grow.

Paul Jordan, Business Leader, Innovator Support & International, Energy Systems Catapult
Applications for the fourth cohort will close at 09:00 on Monday 20 November. Further information and a link to the online application form can be found here: https://www.birmingham.ac.uk/research/energy/climate-innovation-platform-cohort-three.aspx