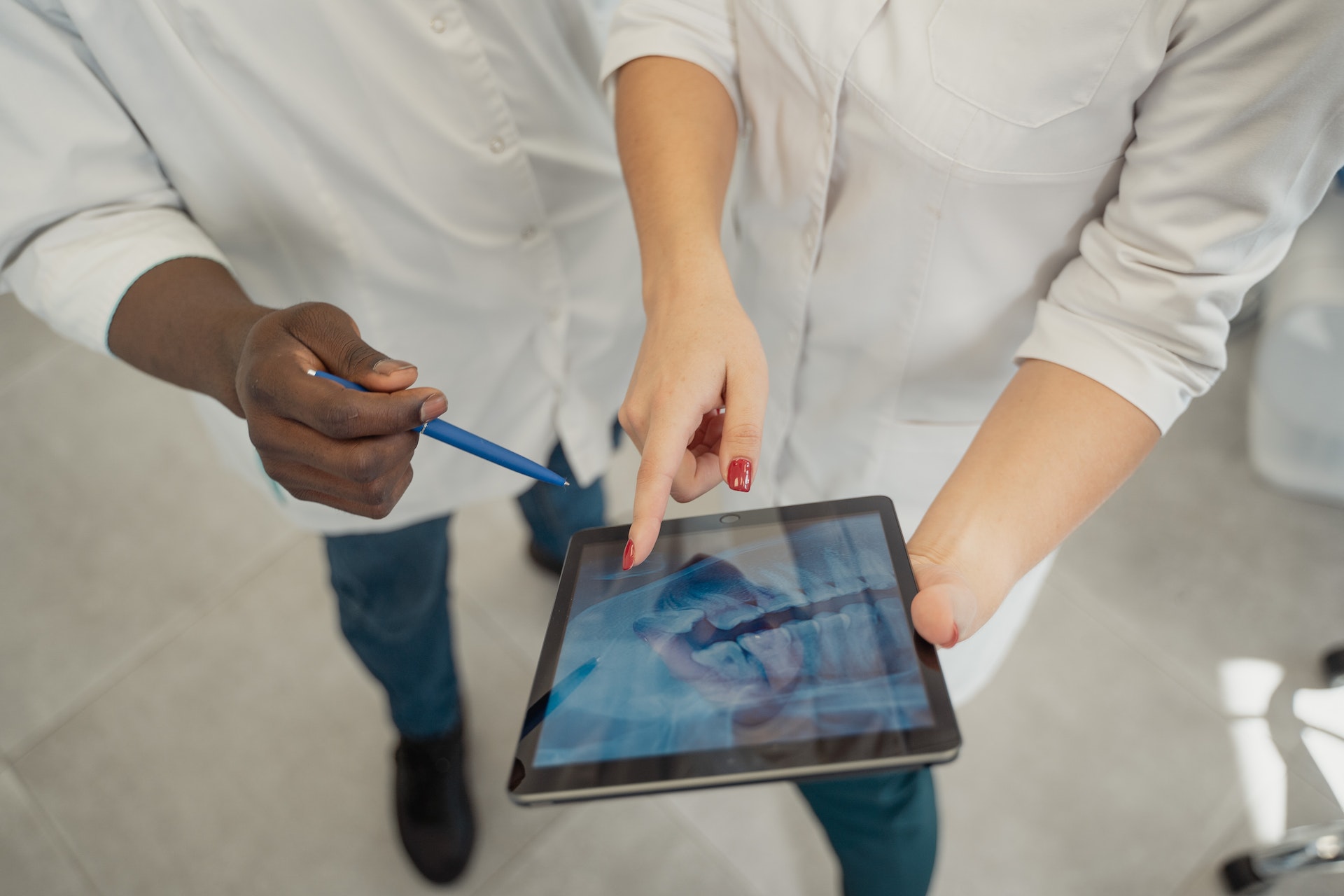 A consultation has been launched today which is aimed at improving the data used for building and testing AI health technologies. The consultation is open to anybody who has an interest – or concern - regarding data and artificial intelligence in healthcare, and is part of a project focused on improving inclusivity and reducing bias in AI health technologies.
The introduction of artificial intelligence into healthcare is one of the biggest opportunities and challenges that medicine has ever faced. It has the potential to bring faster diagnosis, better treatment decisions and improved access to high quality care. On the other hand, it carries the risk of causing large scale discrimination and harm due to its capacity to reflect or even exaggerate the patterns it learns from – including learning from datasets that reflect societal biases or which simply do not include certain groups of people.
The STANDING Together partnership led by University Hospitals Birmingham NHS Foundation Trust and the University of Birmingham has been working with over 250 stakeholders from more the 30 countries to develop recommendations that will improve the inclusivity and diversity of the data foundations on which AI health technologies are built and tested.
The draft recommendations are published today as a 'green paper' and are now open for consultation. The paper contains 30 recommendations on how data should be recorded and used, including transparency of data use and the identification of known potential biases.
These recommendations reflects the contributions of people from a wide range of backgrounds including patients, public, researchers, innovators, regulators, funders and charities.
We are keen to hear from policy organisations, regulators tech firms, and medical device manufacturers about our recommendations

Joseph Alderman
Dr Joseph Alderman, Clinical Research Fellow in Artificial Intelligence and Digital Health at the University of Birmingham commented:
"There are many exciting new AI technologies being developed to help patients, but we need to ensure these work for everyone in society. We are keen to hear from policy organisations, regulators tech firms, and medical device manufacturers about our recommendations. We recognise that building equity into healthcare technology that uses AI is crucial, and we would welcome comments ahead of our final publication."
Dr Xiaoxuan Liu, who leads STANDING Together and is a Clinical Researcher in Artificial Intelligence and Digital Health Technologies at the University of Birmingham added:
"Health data, even in its most accurate and complete form, will reflect the biases and inequalities entrenched in our society. When data driven technologies like AI are built on this data, they embed and perpetuate these health inequalities. Unless we proactively ensure these biases are visible, we risk baking in these biases and creating worse health outcomes - particularly for those from already disadvantaged and marginalised groups"
Public consultation on the STANDING Together Green Paper will be open until Friday 19th May 2023, and the final report will be published later in the year. The work is funded by the NHS AI Lab and The Health Foundation, with support from the National Institute for Health and Care Research (NIHR), and the Medicines and Healthcare products Regulatory Agency (MHRA).