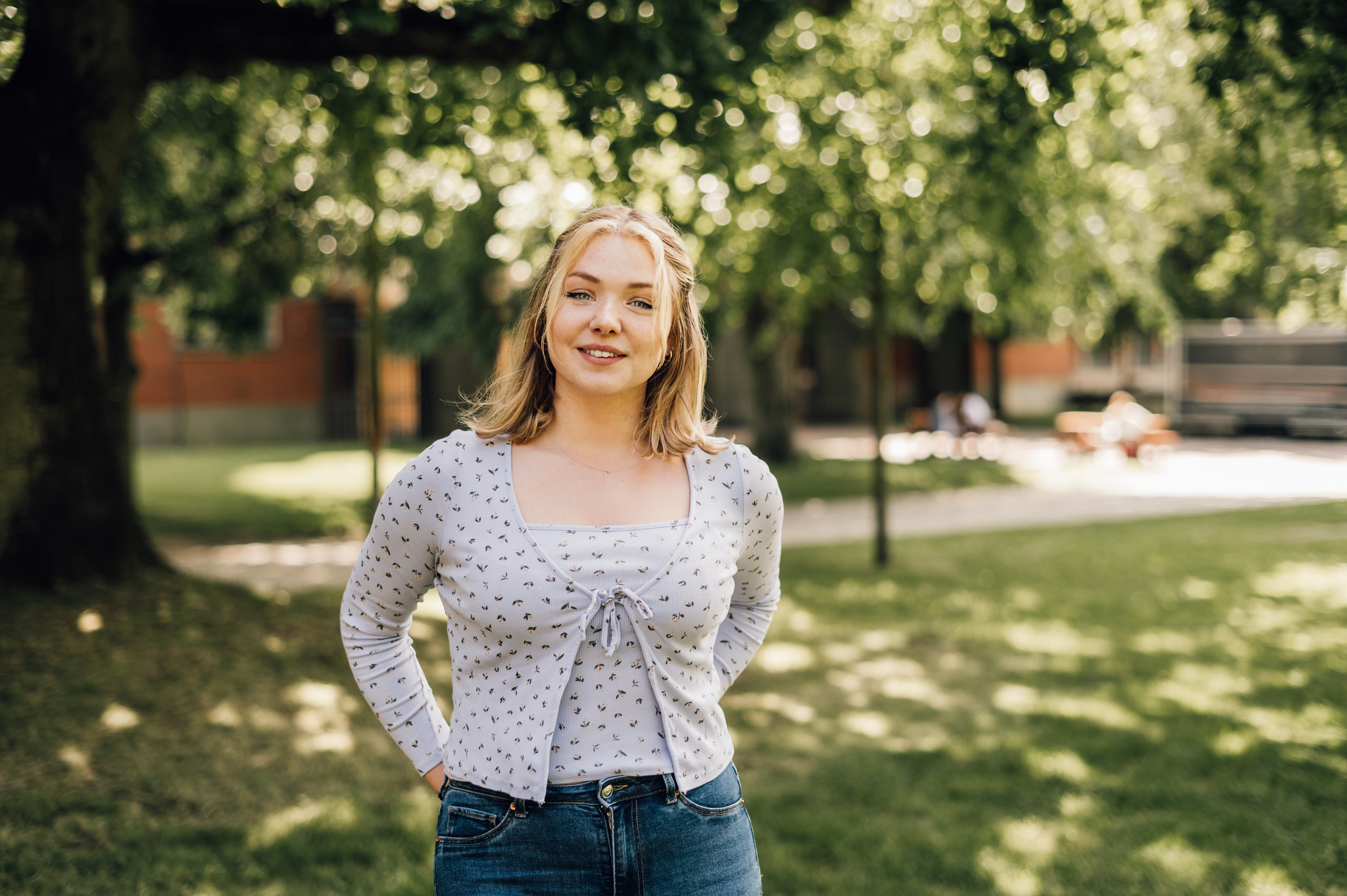 Why I decided to study Drama and English at Birmingham
I always knew that I didn't want to do just one subject at University and at school found that I enjoyed both Drama and English. When looking at universities, I noticed that English tended to be a heavier weight – but I really did not want to lose studying Drama.
Luckily the 50/50 weighting of Birmingham's Drama and English course meant that I could study both equally, but still get that flexibility to focus on specific areas of my interest – easy choice really!
My favourite thing…
I would have to say it's the teaching. Each member of the department has such a depth of knowledge that you could go to any of them for help! I think it's incredibly rare to have such a close-knit yet equally well-read faculty who are always there for a chat! It makes picking a favourite module hard because in every class I'm in I've found that the teachers passion for the subject influences me.
There is just something about sitting with likeminded people and sharing our ideas while also having a lot of fun - that is something I'll never forget.

Vanessa
What I found difficult…
The most difficult thing for me was definitely making friends. Having been at the same school for such a long time (especially during COVID) I was worried that I'd forgotten what it was like to be in person for classes.
It was very lucky having Drama on its own campus and most of the accommodation in one place because oftentimes we all walked back together. I even found some of the people doing Drama and English were in my seminars too! It definitely made me feel more comfortable always seeing the same friendly faces.
My favourite modules…
I think that it's only right to give a favourite for both Drama and English (to pick one out of them both would just be too hard!!)
For Drama I think my favourite has been Elizabethan and Jacobean Drama. In this module we looked at three Shakespeare plays (and went see them in Stratford) but primarily focused on his contemporaries. This really opened my mind to alternative playwrights and certainly enhanced my knowledge for English too.
With English in mind, my favourite so far has been Uses of Genre. This is a super fun module where we spend two weeks on a genre (romance, fantasy, sci-fi) and it was so nice to study books that I never thought I would (like Bridget Jones' Diary and Howl's Moving Castle).
Most memorable moment so far…
I would say that my most memorable moment as a student so far is when we would sit on the Vale in first year making a barbeque while writing our assignments. There is just something about sitting with likeminded people and sharing our ideas while also having a lot of fun - that is something I'll never forget.
My top tips for new students
I would 100% encourage someone to read Drama and English at The University of Birmingham! From the modules to the department themselves, it is certainly a place that you feel welcome and comfortable in. The wide range of modules on offer gives everyone and opportunity to branch out into whatever interests them best.
Drama and English is not only incredibly interesting to study but teaches a multitude of transferable skills. Even getting practice of research and creating an argument really hones in your attention to detail while also teaching prioritising and working to deadlines. If you're looking for an evenly balanced Drama and English degree, I could not recommend Birmingham more. The facilities and passion the faculty have make learning a really accessible and enjoyable time!