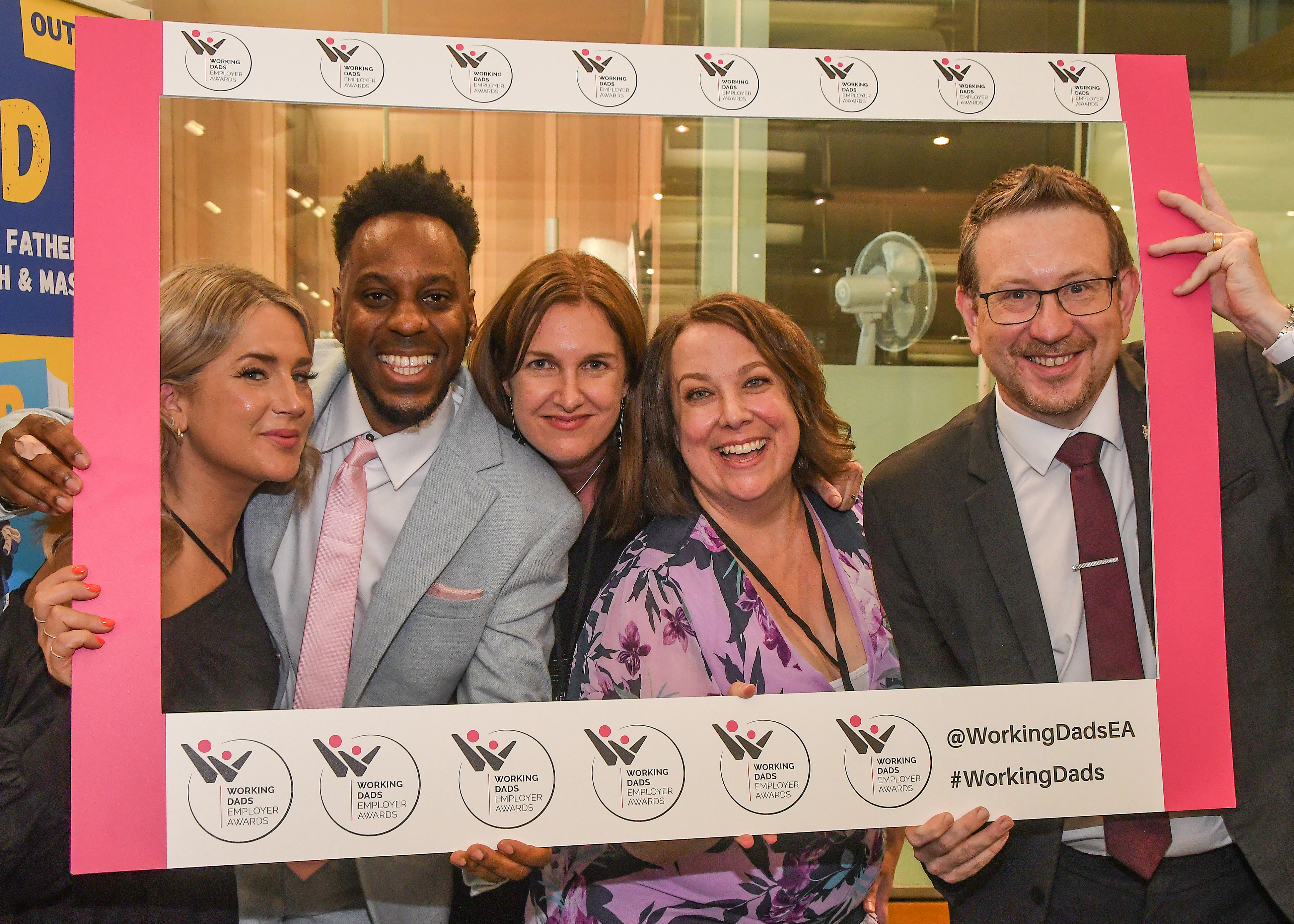 The Equal Parenting Project and Music Football Fatherhood winners are at the forefront of best practice in helping working dads and creating family friendly policies.
There's so much good work ongoing in supporting fathers to make the transition to more family-focussed work practices, and this is why it is important to celebrate the best of these initiatives with the Working Dads Employer Awards 2023, hosted by Andrew Gwynne MP.
The awards, held on 21 June 2023, were presented by Andrew Gwynne MP, Chair of the Fatherhood APPG, Caroline Noakes MP, Chair of the Women and Equalities Select Committee and Anna Whitehouse, Journalist and Broadcaster. The event was a celebration of the great work many organisations are doing in supporting fathers in the workplace and an opportunity to inspire other organisations to reflect upon what they do in this area.
The awards had four key categories Leadership and Culture, Flexible Working, Support for Returning Fathers and Parenting Policies. One of the objectives of these awards is to celebrate best practice and encourage continuous improvement in how organisations support fathers in the workplace.
The winners were:
Leadership and Culture: John Lewis Partnership, Aon UK and British Medical Journal
Flexible Working: E.ON
Support for Returning Fathers: Vodafone UK, PwC UK LLP
Parenting Policies: E.ON, Suffolk County Council, Vodafone UK and QBE
All of the winners have been doing fantastic work to support fathers in the workplace, challenging rigid cultural norms that make it difficult for dads to request shared parental leave, introducing increased paid leave for fathers and supporting parents to enable them to be present for their families without impacting careers. These organisations are at the forefront of making changes to parenting policies and support that create gender equality. The ceremony provided an opportunity to both celebrate the excellent work they are doing in this area, and for the employers to think more about what they do in this space and how they can better support families in the future.
These awards will lead to case studies of best practice in helping working dads which will be made available to help employers, from SMEs to multinationals across the UK, to reflect upon and improve their support for fathers in the workplace.