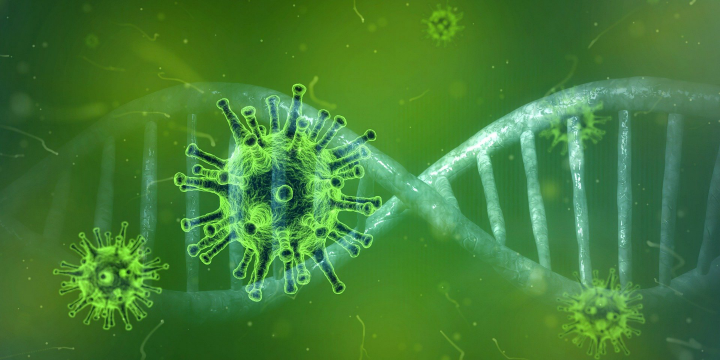 A trial which will rapidly test new therapies for patients hospitalised due to COVID-19 is opening in Birmingham this week.
It is hoped that by using drugs that target the most serious symptoms of the virus, the severity of the disease could be reduced leading to a reduction in the number of patients needing to be admitted to intensive care and ultimately, a reduction in virus related deaths.
In what could be a significant development in the fight against the virus the CATALYST trial will test a series of new drugs, including those already in use for patients with cancer and inflammatory diseases such as rheumatoid arthritis.
CATALYST is a team effort, designed by the Inflammation – Advanced and Cell Therapy Trials Team (I-ACT) at the University of Birmingham's Cancer Research UK Clinical Trials Unit, working in close partnership with University Hospitals Birmingham (UHB) and the Birmingham National Institute for Health Research Biomedical Research Centre (NIHR Birmingham BRC) to run the trial. It will be delivered in close collaboration with the Oxford and University College London NIHR BRCs.
The trial will initially test four drug and cellular therapies using an exciting new adaptive trial design to more rapidly assess their effectiveness, with up to 40 patients recruited to each arm. Patients with COVID-19 will be randomly computer allocated to either receive their usual care or usual care with the addition of one of the trial drugs. The effect of each drug will be measured by the amount of oxygen in the blood as well as other severity indicators of the disease (i.e organ failure). Drugs that show reductions in the amount of oxygen needed by the patient and in other severity measures will be recommended for further testing within large ongoing national trials.
Professor Pamela Kearns, Director of the Cancer Research UK Clinical Trials Unit at the University of Birmingham said: "We are very excited to open the CATALYST trial. I am proud of the dedication and commitment of my teams at the Cancer Research UK Clinical Trials Unit who have worked tirelessly to deliver this trial at an accelerated pace.
"This has been an outstanding collaboration across traditionally distinct medical disciplines, bringing together the innovation and expertise from the Trials Unit, clinicians with direct experience of treating patients with COVID-19 and the diverse scientific expertise from across the Birmingham and Oxford NIHR Biomedical Research Centres.
"CATALYST represents a real opportunity to find an effective treatment for patients suffering from COVID-19 infection. COVID-19 has led to many other clinical trials, such as those for cancer, to be put on hold which makes the CATALYST trial even more significant - the sooner we are able to more effectively manage this virus, the sooner we can refocus our efforts back to tackling other diseases."
Professor David Adams, Head of the College of Medical and Dental Sciences at the University of Birmingham, said: "CATALYST is a truly innovative trials platform that could revolutionise the treatment of severe COVID infections. The speed with which it has been developed is a testament to the power of collaborative working between universities and the NHS."
Dr Tonny Veenith, Consultant in Neurocritical care and Critical Care Medicine at UHB and co-Chief Investigator said: "I am proud that Birmingham is leading the fight against COVID-19 with a trial to develop new therapeutic options. This is a fantastic example where the frontline clinicians, basic scientists, and trial methodologists have worked tirelessly to develop evidence-based treatment options for COVID".
Professor Sir John Bell, Regius Professor of Medicine Oxford University said: "It is excellent to see Birmingham launch this highly innovative trial platform which represents a significant step towards identifying an effective treatment for devastating effects of COVID19 infection. The expertise and efficiency of Birmingham's CATALYST Trials Team has been impressive and an exemplar for collaborative clinical research in the UK."