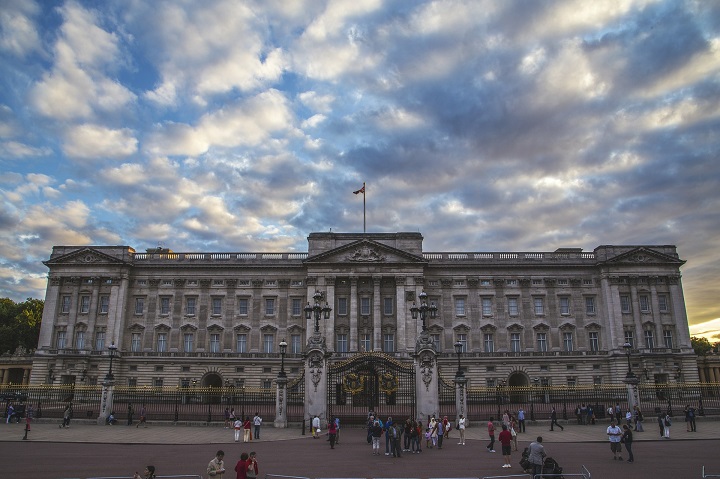 University of Birmingham academics Professor Kalwant Bhopal, Professor John Nolan and Dr Melrose Stewart have been named in the 2020 New Year Honours for services to race equality in education, construction and physiotherapy.
Former chief medical officer for England Professor Dame Sally Davies has been appointed Dame Grand Cross of the Order of the Bath for services to public health and research, whilst Birmingham Royal Ballet former director David Bintley receives a KBE for services to dance – both are honorary graduates of the University.
Birmingham alumnus Professor Leslie Brent, whose research work helped pave the way for organ transplantation, has received a posthumous MBE for his work around Holocaust commemoration.
Professor of education and social justice Kalwant Bhopal becomes an MBE. Director of the University's Centre for Research in Race and Education, Professor Bhopal's research focuses on the achievements and experiences of minority ethnic groups in education.
Professor Bhopal has conducted research into the lives of Black minority ethnic groups, as well as Gypsies and Travellers. Her research explores how processes of racism, exclusion and marginalisation operate - being used to inform policy making in higher education, particularly development of the Race Equality Charter mark.
Professor John Nolan receives the CBE for services to structural engineering and the construction industry. A visiting Professor in the Department of Civil Engineering, John Nolan has over 40 years' experience in the construction industry - starting as a labourer, followed by working as a contractor's engineer and then as a consulting engineer.
Dr. Melrose Stewart has been awarded an MBE. She appeared in an expert role in the Channel 4 TV programme, 'Old People's Home for 4 year Olds' and delivered a TEDx talk entitled 'Connecting Generations for Healthy Ageing'.
A former Vice-President of the Chartered Society of Physiotherapy (CSP), Dr. Stewart lectures in physiotherapy at the University. She has a keen interest in the development of the subject within physiotherapy education and professional practice.
Throughout her career, Dr. Stewart has consistently promoted diversity issues and was instrumental in setting up a network group within the CSP for ethnic minority members to raise awareness of discrimination.
Born in Birmingham, Professor Dame Sally Davies was awarded an honorary Doctor of Medicine degree by the University in 2008. Dame Sally is UK Special Envoy on Antimicrobial Resistance (AMR) – a particular research strength at the University of Birmingham.
She was Chief Medical Officer (CMO) for England and Chief Medical Adviser to the UK government from March 2011 to September 2019.
Doctor of the University Simon Stevens, Chief Executive Officer of NHS England, has been knighted for services to Health and the NHS in England. As well as being an honorary graduate, Mr Stevens also helped launch the University's Centre for Health and Social Care Leadership.
Professor Leslie Brent, 94, was born in Germany but ferried to England on the first Kindertransport, becoming a British citizen and enrolling at the University of Birmingham.
Professor Brent returned to Berlin for many years to speak to school children about his experiences. He spoke at Westminster Abbey on the anniversary of Kristallnacht and at the Quakers' 80th Kindertransport anniversary event in London.
A Birmingham zoology graduate, Mr Brent's early work in immunology helped pave the way for organ transplantation. In the early 1950s, he began working with Sir Peter Medawar and, along with biologist Rupert Billingham, started carrying out the research that would lead to Sir Peter winning the 1960 Nobel Prize in Physiology or Medicine.
Alumnus Marcus Burton, Non-Executive Director of global machine tool manufacturer Yamazaki Mazak receives the MBE for services to exports and inward investment.
University of Birmingham Vice-Chancellor Professor Sir David Eastwood commented: "We are proud that the achievements of our academics, honorary graduates and alumni have been recognised in the latest New Year's Honours. These individuals have made outstanding contributions to society and thoroughly deserve the accolades bestowed upon them."
For more information, please contact Tony Moran, International Communications Manager, University of Birmingham on +44 (0) 121 414 8254 or +44 (0)782 783 2312. For out-of-hours enquiries, please call +44 (0) 7789 921 165.
The University of Birmingham is ranked amongst the world's top 100 institutions, its work brings people from across the world to Birmingham, including researchers and teachers and more than 6,500 international students from over 150 countries.