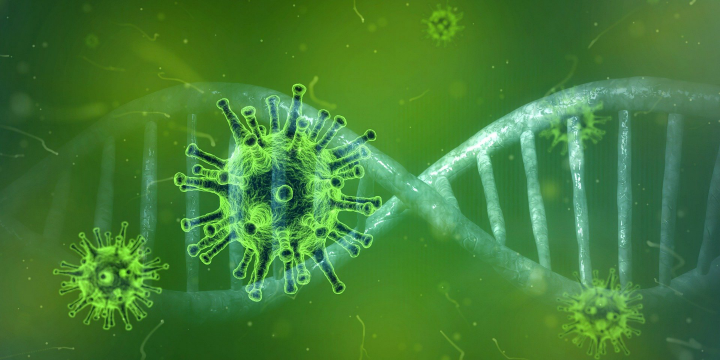 Birmingham experts are working together on improving detection of SARS-CoV-2 antibodies – the best way of fighting the disease as the search for a vaccine continues.
Working alongside University Hospitals Birmingham NHS Foundation Trust and The Binding Site, experts at the University of Birmingham's Clinical Immunology Service aim to improve antibody diagnosis.
This will help to identify patients where prompt medical intervention can prevent them having to go into intensive care, while guiding relaxation of the COVID-19 lockdown by identifying the proportion of communities at large that are now immune.
David Adams, Professor of Hepatology, Pro-Vice-Chancellor, Head of College of Medical and Dental Sciences and Director of Birmingham Health Partners, commented: "The current COVID-19 pandemic represents a previously unimaginable global challenge. Without vaccination, the role of antibody testing, as a means to assess community infection, is of paramount importance.
"By bringing together unrivalled academic, clinical and commercial expertise in antibody testing this collaboration has the potential to deliver a reliable test to detect antibodies against coronavirus. If successful, this will be a game changer in our fight against COVID-19."
He added that commercial and academic collaborative partnerships would be required to rapidly develop, verify and validate such tests.
With over 40 years' experience in developing novel in vitro diagnostics (IVD) based on the generation of highly-specific monoclonal and polyclonal immunoglobulins, the Clinical Immunology Service is well-placed to coordinate such an effort.
The Binding Site leads the way in specialist protein diagnostics. Built on strong scientific foundations with extensive expertise in antibody specificity technology, Binding Site gives clinicians and laboratory staff the tools to significantly improve diagnosis and management of patients across a range of cancers and immune system disorders.
Charles de Rohan, CEO, The Binding Site, commented: "The Binding Site came out of the University of Birmingham in the 1980s and now produces more than 30 million IVD tests for worldwide sale every year.
"We've maintained our close collaboration with the University of Birmingham and researchers such as Professor Mark Drayson, Dr Alex Richter and Dr Aarnoud Huissoon. We share their scientific passion and are delighted to continue our partnership with them during this unprecedented time."
University Hospitals Birmingham NHS Foundation Trust is one of the largest teaching hospital trusts in England, serving a regional, national and international population.
Professor Simon Ball, Chief Medical Officer, University Hospitals Birmingham NHS Foundation Trust, commented: "We are proud of our long-standing association with The Binding Site. I have no doubt that this collaboration will provide significant assistance to our efforts to deliver the best care possible to patients affected by COVID-19."