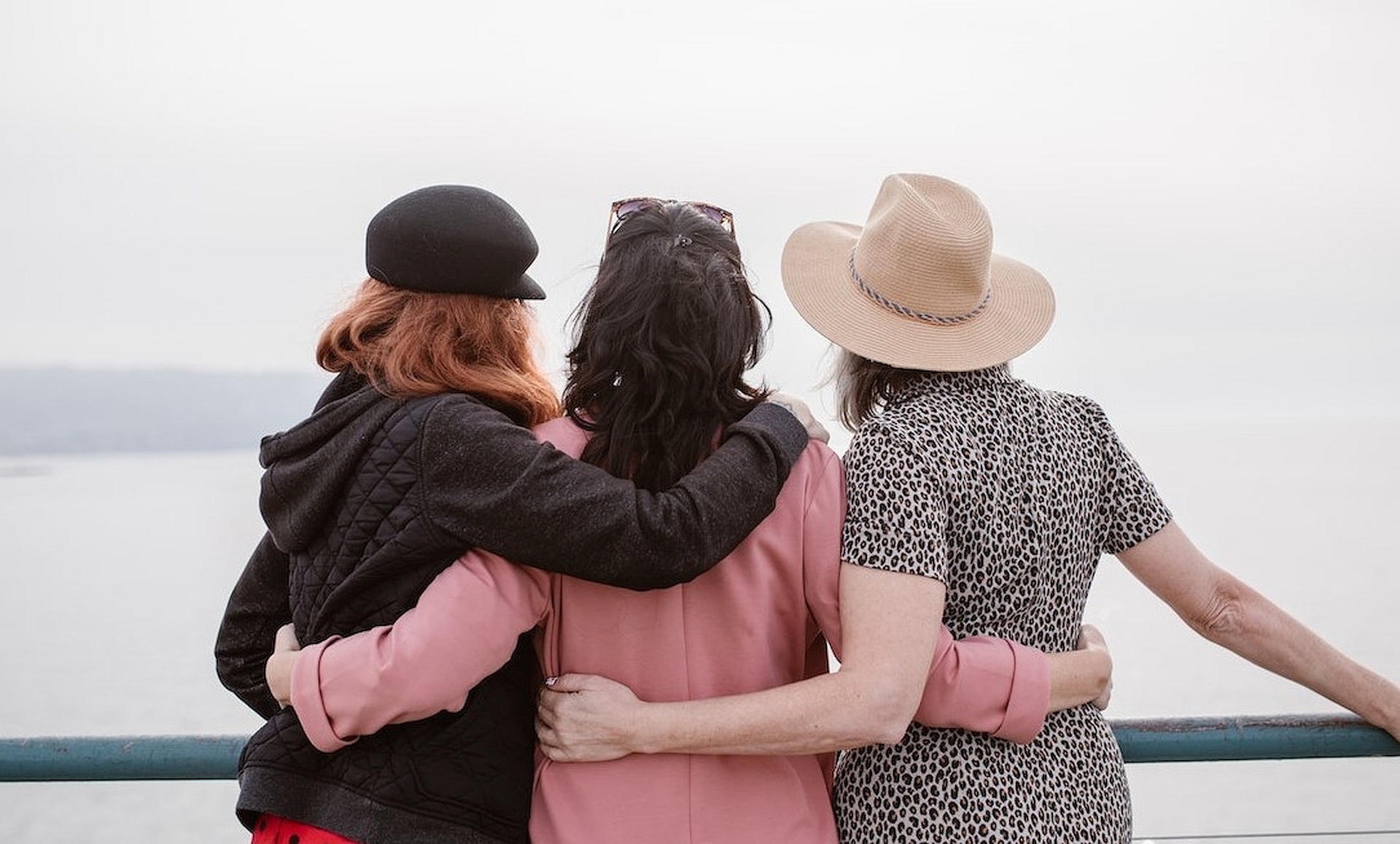 The College of Social Sciences was delighted to host the inaugural lecture of Professor Nicki Newman, Professor of Business Education.
The event took place on Wednesday 17 May, with staff, students and members of the community joining Professor Newman both on campus and online to hear about her journey from teaching assistant to Professor of Business Education.
Introducing the lecture was Professor Catherine Mangan, Deputy Pro-Vice Chancellor for Equality, Diversity and Inclusion. Professor Mangan spoke of Nicki's academic background as well as her drive, knowledge and tenacity. With Professor Mangan having outlined the topics Nicki planned to discuss, the scene was set for the inaugural lecture to begin.
Nicki began by sharing how she arrived at the theme for her lecture. Other inaugural lectures Nicki had attended were delivered by research-based professors. The focus of those lectures was the research they'd done and how they had impacted their area and discipline. But as an education-based professor, Nicki's focus was different. After some time to reflect, Nicki thought about the number of professors that are actually teaching focused. With around 20% of newly promoted professors last year being teaching focused, it is still quite rare. Nicki decided her inaugural lecture would be a reflection on her journey, from how she started in academia through to where she is today. The lecture was to have a particular focus on all those who had supported Nicki on that journey. She wanted to take the opportunity to thank all those people because, as she said, she couldn't have done it alone and is eternally grateful for everyone who has been there and supported her along the way.
Nicki started with her most important supporters, her family. Nicki explained that no matter what she wanted to do or tried to do they've always been her biggest supporters, even when they weren't entirely sure what it was she was talking about. Without that support, Nicki said, she wouldn't have dared to do a lot of things she has done.
Having not had a traditional journey into academia, Nicki wanted to share a brief history of her career with a hope of inspiring others. Nicki spoke of her time at school and 6th Form, the friendships she formed and the importance of having those same friends today.
After finishing 6th Form, Nicki started working. She touched on her slight diversion via Aston University to study Chemistry with Business, but deciding it wasn't for her, she left after 3 months. Returning home, Nicki began working at Lloyds Bank where she worked for 13 years, during which time she made many friends who have been a big support.
Nicki spoke of becoming disillusioned with working in the banking industry and decided she wanted to do something else. What that something else was, she didn't yet know. And so, Nicki made the decision to go back to academia. Being her local university, Nicki attended the University of East Anglia to study Accountancy with Law. Nicki continued to work part-time at the bank whilst studying full-time, and although it was hard work, she spoke of the joy she found in being a student and returning to her studies, something which was transformative for Nicki.
Having finished her undergraduate degree, Nicki decided to do an MBA at The University of Sheffield. Nicki made a number of great friends whilst at the University who were and continue to be a strong support system for Nicki.
Reaching the end of her MBA, Nicki still wasn't sure what she wanted to do. That's when one of the lecturers at Sheffield offered Nicki a part-time research assistant job. As Nicki put it, this was a career path that she had not planned but rather fell into accidently. However, with rent to pay, Nicki needed something more than part-time which resulted in a teaching offer, despite never having done any teaching before. Nicki accepted the offer, predominantly teaching accounting but also starting to teach some marketing which she had done on her MBA.
During Nicki's year as a research assistant and tutor, she realised she wasn't keen on research but loved teaching. However, Nicki explained that there wasn't a teaching track at that time at The University of Sheffield and most likely not at many other institutions. For Nicki to stay in academia, she had to do some research in order to do the teaching, which led Nicki to her PhD in marketing.
Nicki explained her choice of marketing was partly as a result of her supervisor, Caroline Oates. Nicki had worked with Caroline during the year she was teaching and having got on well Nicki decided to apply for Caroline's funded project. The PhD was on food marketing to children. Nicki shared that she enjoyed the topic but wasn't keen on the process and wanted to thank each of her six supervisors for providing her with the support to finish.
Nicki also wanted to thank her other classmates and PhD students that were invaluable throughout that time. Nicki shared how doing a PhD can be a lonely experience and so for her having those friends around was crucial.
Although Nicki didn't enjoy most of her PhD, she did enjoy all the teaching she was doing alongside. This resulted in her joining The University of Sheffield Management School as a teaching associate, one of the first teaching post the University offered.
After 4 years in the role, Nicki was promoted to a university teacher and after a further two years she was promoted to a senior teacher. During this time Nicki said her love for education grew and grew, resulting in her role as Undergraduate Business Management Programme Director.
While in this role, Nicki completed her PGCert in Higher Education. Although the qualification was only for new lecturers, Nicki successfully campaigned for a place on the course which taught her the theory behind her teaching practice.
Nicki also completed a masters in higher education whilst at Sheffield. Nicki had an array of friends, both academics and Professional Service staff, who helped her throughout. Nicki shared that one of the most important mentors she has ever had is Paul Latreille. Nicki explained how Paul had opened her eyes to pedagogical research, different funding, different roles, and ultimately told her that she could make a career of this. Whenever Nicki wanted to try risky and innovative methods in her teaching, Paul would support her, signing off on piloting all kinds of new and wonderful products in her teaching.
Nicki went on to say that even when she was considering applying for a role at the University of Birmingham, Paul was a huge support. The role was to be a professor for which Nicki initially thought she didn't meet the criteria, but with Paul's encouragement and mentorship, Nicki succeeded in getting the job, although as a reader not professor.
Nicki spoke about her time at the University of Birmingham, where she joined in 2018 as the Director of Post-graduate Programmes. Nicki took the opportunity to thank all of her colleagues in the Business School and spoke of the supportive and collegiate culture in the School.
Moving on to speak about the importance of mentors, Nicki emphasised the need to have the support of those who have walked a similar path. Nicki spoke of the huge amount she has learnt from her own mentors and how they pushed her to fulfil her potential; without their guidance and encouragement, Nicki said, she would not be where she is today.
Another support system Nicki discussed was networks. Although it's important to have networks inside your institution, Nicki emphasised the importance of also having networks outside your institution to be sounding boards. The three networks Nicki is a part of are the Academy of Marketing, Chartered Association of Business Schools (CABS), and the Russell Group, all of which are important to Nicki in different ways.
For her final part of the lecture, Nicki discussed the changing face of pedagogical research. Nicki said that when she first started she had no idea what pedagogical research was. Nicki also said that back then teaching academics and pedagogical research was seen as the poor relation; there was "proper" research and there was pedagogical research.
However, Nicki thinks this perception is slowly changing, commenting on the fact that since joining UoB she has never been made to feel inferior due to her role. Nicki gave examples of this change, citing the Birmingham Business School Education Conference, the Academy of Marketing Education Sub-Committee, and the British Academy of Management which has recently launched a new training programme on becoming a teaching-focussed professor, something which wasn't an option when Nicki started out.
Nicki then shared the following hints and tips from her own experience of doing pedagogical research:
Use your day job – dip your toes in the water
Find collaborators – take calculated risks
Find your areas of interest – they change, if you are lucky they will come together
Build different networks/collaborators – find your people
Answering a question from the audience, Nicki discussed what she perceives as her biggest challenge. Nicki's answer was time. Trying to balance doing her day job as Director of Education, keeping up with her pedagogical research, meeting her students, mentoring other people, and keeping up with personal commitments, Nicki explained, can be a real challenge.
Nicki ended with some final words. So, how did she get from being a teaching associate to a professor? Nicki played to her strengths, built on those strengths, focused on her passion for pedagogy, and formed a strong support network. All of these combined, Nicki concluded, got her to where she is today.
To bring the lecture to a close, Professor Finola Kerrigan, Interim Dean of Birmingham Business School, gave her thanks to Nicki. Finola highlighted that what was particularly inspiring about Nicki is that rather than putting aside her prior professional experience, she brought it with her into the classroom. Finola spoke of Nicki's curiosity, commitment to study, and bravery. Reflecting on when Nicki first joined the University, Finola recalls the department's excitement to have a new role model pursuing the education track, inspiring them and helping others on their journey.
Finola ended by reiterating Nicki's central message, that you cannot survive an academic career as an individual. Finola noted that what Nicki demonstrates is the need for a thriving and supportive community, only made possible by you yourself being a thriving and supportive colleague.
With the lecture brought to a close, all speakers and audience enjoyed a drinks reception to celebrate Nicki and her success.
Watch Professor Nicki Newman's inaugural lecture and full Q&A.