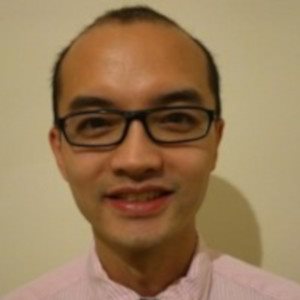 Dr Justin Loke has become one of the first-ever recipients of the American Association for Cancer Research (AACR) – Cancer Research UK (CRUK) Transatlantic Fellowships.
Dr Loke, from the Institute of Cancer and Genomic Sciences, will be awarded £300,00 over four years to establish his own postdoctoral research programme at the Dana-Farber Cancer Institute and Broad Institute, Boston, US.
At the Dana-Farber Cancer Institute and the Broad Institute, Dr Loke will be embedded in Benjamin Ebert's group, who are well known for advancing the understanding and treatment of haematologic disorders. Dr Loke will also collaborate with the CRUK Manchester Institute, where he will have access to a unique collection of sequential patient samples.
Dr Loke studied for his PhD under Professor Constanze Bonifer and Professor Peter Cockerill, investigating the epigenetic mechanisms in acute myeloid leukemia (AML) with different RUNX1 translocations, and is a clinician scientist specialising in haematology. Dr Loke will use AML samples from patients with two commonly mutated genes, ASXL1 and RUNX1, to understand how they contribute to disease relapse.
More recently Dr Loke returned to full-time NHS service at the Queen Elizabeth Hospital Birmingham to support the increased number of patients with COVID-19. With the Cancer Research UK Clinical Trials Unit in Birmingham and the Cure Leukaemia Trial Acceleration Programme, he has contributed to the development of a prospective study (PACE trial) to understand the impact of infections, especially COVID-19, in patients with AML.
"This fellowship is vital to my development as a clinician scientist with an aim to develop transformative strategies to help patients with AML. This funding scheme is unique in enabling this transatlantic collaboration, which will accelerate research in a number of haemato-oncology research centres internationally," Dr Justin Loke.