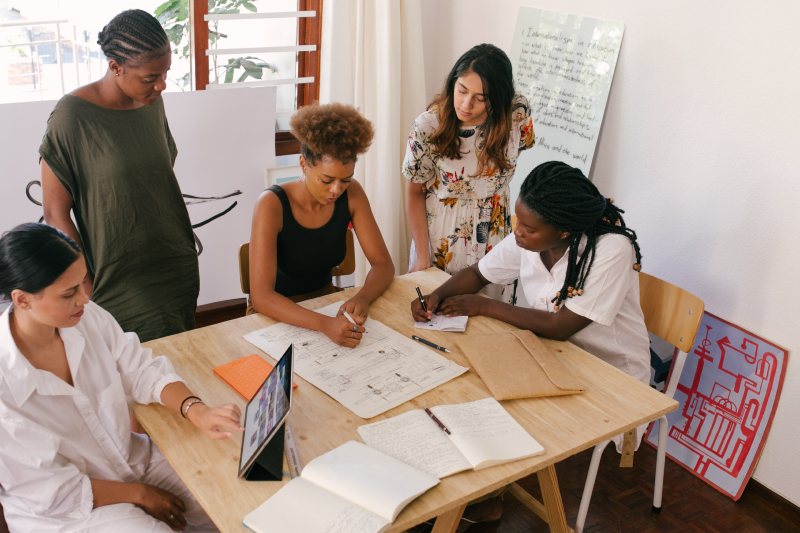 Dr Sophie King-Hill, an expert on sexual behaviours, relationships and sex education in children and young people, has coordinated a cross-university initiative to offer dynamic sexual violence workshops to medical students. Ten workshops were given to over 380 students in total.
What is a sexual violence workshop?
The sexual violence workshops allowed student doctors to explore and discuss all of the associated issues with sexual violence, contextualised in their professional practice. "The behaviour that we don't challenge is the behaviour that we accept," says Dr King-Hill. "It's vitally important that anyone working with others, in any setting, is empowered to deal with sexual violence."
Research shows that sexual violence and associated behaviours are all too common. There is evidence that individuals do not know what to do when they are aware of sexually violent behaviours in colleagues and peers.
"There is a great need to address this issue as a matter of urgency, not only to combat the behaviour as it happens, but to give awareness in medical students that will filter though and become an eventual culture shift," says Dr King-Hill.
Why do medical students need sexual violence training?
A study of over 1300 UK doctors in 2019 (Lock and Hicks, 2019) found that 2% personally experienced, 4% witnessed, and 1% were accused of sexual abuse, harassment or misconduct. Female doctors were twice as likely (5%) as males (2%) to experience sexual abuse, harassment or misconduct. The most common harassment behaviours were: deliberately infringing on body space; unwanted physical contact; sexual comments or leering; being repeatedly asked for a date or continual unwanted attention. Over half did not report the behaviour. Similarly, a study of over 2000 nurses found that 60% had experienced sexual harassment; a quarter identified the perpetrator as a medical colleague.
"Sexual violence isn't an easy topic to discuss, let alone report," says Dr King-Hill, "but the problem is real. We have an obligation to address it proactively in order to protect the vulnerable people we work with, as well as to protect ourselves." The workshops sought to prepare future doctors to support a patient or colleague disclosing a sexual assault, and proved vital when embedding their professional practice both as a student and clinician.
The behaviour we don't challenge is the behaviour that we accept.

Dr Sophie King-Hill
What happens in a sexual violence workshop?
Dr King-Hill and colleagues designed the sessions carefully to make sure topics were contextualised within GMC guidelines, fitness to practice, and the expectations of the students.
"Firstly, it was important to emphasise to the students that whilst this session was a required part of their course, they could leave without question at any time, due to the nature of the topics," she explains. "It is beneficial to allow a safe space for students to explore this before it is encountered in professional practice."
The session included:
Outline of university policies and reporting tools for sexual violence and harassment
Discussions about expectations of professional behaviour
Aspects of sexual harassment, homophobia, misogyny, consent and rape myths, including short term and long term impacts
Exploration of vignettes from real life medical practice
Before the session, the students were asked how prepared they felt as future doctors to support a patient disclosing a sexual assault, and how prepared they felt as a future doctor to support a colleague disclosing a sexual assault.
Before the session, 55% of students said they were unprepared for these eventualities
After the session, 82% of student said they felt more prepared for these scenarios should they happen
91% of students felt that the vignettes used were relevant and useful when unpicking these complex issues.
Collaborating to empower the doctors of the future
The workshops would not have been possible without collaboration from academics across different University colleges. This consisted of co-ordination, subject specialist knowledge, teaching and planning from Dr Sophie King-Hill (College of Social Science—CoSS); subject specialism, workshop planning and teaching from Dr Jason Schaub (CoSS), Prof. Jess Woodhams and Prof. Heather Flowe (Life and Environmental Science—LES); planning and information on GMC guidelines and expectations from Prof. Tom Marshall and Dr. Sabena Jameel-Choudry; and Quality Assurance by Dr. Joht Chandan (Medical and Dental school—MDS). Logistics were handled by MDS professional service team member Bea Gehr-Swain.
Sexual violence workshops can benefit everyone
"Dealing with sexual violence is not just unique to the medical practice," says Dr King-Hill. "Workshops such as these should be provided to all universities and all subject areas." If you're interested in hosting a workshop, please contact Sophie King-Hill at s.kinghill@bham.ac.uk. You can follow Sophie on Twitter at @DrSophieKH and on Instagram at @DrSophieKingHill.